Updates
Ryan Reynolds and Wesley Snipes clashed on set of 'Blade Trinity'


GET TOP STORIES VIA INBOX
"Blade: Trinity," a 2004 film directed by David S. Goyer, had all the makings of a hit. After the first two films in 1998 and 2002, the character of Blade, portrayed by Wesley Snipes, was still popular, and the ensemble was extended to include rising comic Ryan Reynolds, Jessica Biel, indie darling Parker Posey, and WWE wrestler Triple H. Count Dracula would be pitted against the titular vampire hunter in the film (Dominic Purcell). Patton Oswalt, Eric Bogosian, and Natasha Lyonne appeared in minor parts in "Trinity." With such a hot property, an excellent stable of talent, and an entertaining supervillain, what could possibly go wrong?
Anyone who has watched a Ryan Reynolds interview will testify to the fact that he always seems to be the sort of guy who gets along with everyone. However, it turns out that there is one legendary actor that Reynolds despises so much that he refuses to work with him in the future… That would be Wesley Snipes, his Blade: Trinity co-star.
According to some sources, actor Wesley Snipes got a little too method for the picture. On production, the actor's refusal to break character resulted in some awkward moments for his team. However, Reynolds has previously said that he attempted to persuade Snipes to break character and made the most of the situation when he was unable to do so.
In an interview with the AV Club, Oswalt recalls Snipes introducing himself as Blade and attempting to keep a physical distance from his co-stars like the character would. This created some friction with Lyonne, who, while portraying a blind character, grabbed Snipes by the face suddenly. That irritated Snipes. Biel and Reynolds, in particular, resorted to improvisation after that, according to Oswalt, to make the shoot more entertaining and to gently ridicule Snipes.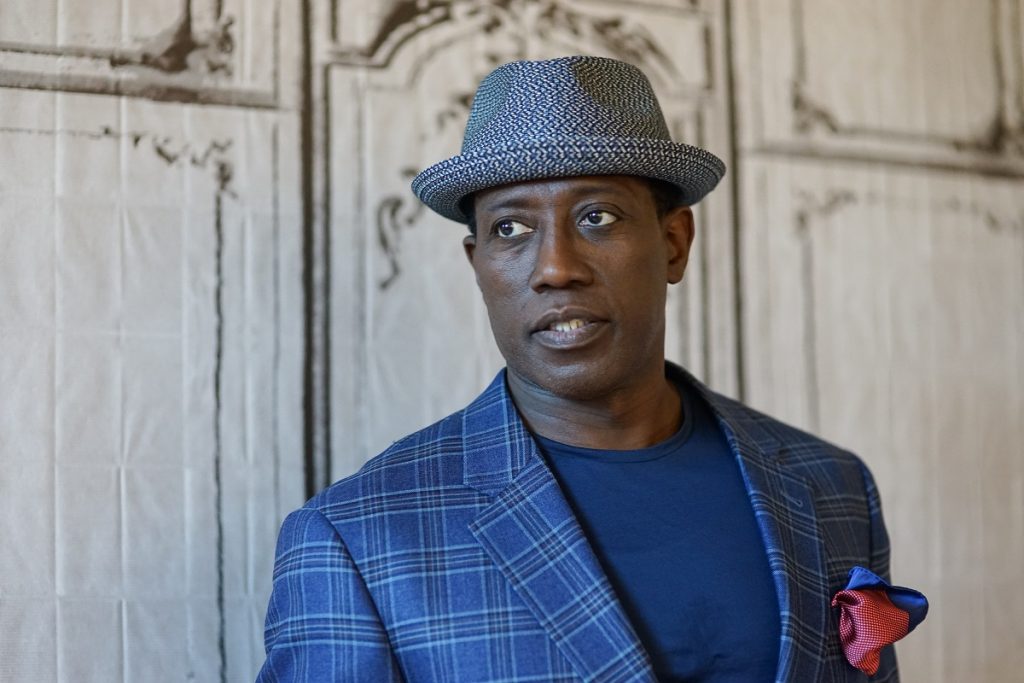 Because Snipes wasn't on location for most of the film, Reynolds had a lot of room to improvise, and the supporting cast was allowed to go a bit crazy.
Snipes had a lot of tension with a lot of different people, which resulted in a lot of conflicts, disputes, and even a lawsuit (Snipes sued the production for withholding pay). Snipes reportedly declined to shoot several of his "Trinity" parts due to a wardrobe mishap, according to /Film. According to Patton Oswalt, seeing a young Black extra clothed in a t-shirt with the word "garbage" emblazoned on it enraged Snipes and led him to accuse Goyer of racism.
Unfortunately for director David S. Goyer of Blade: Trinity, Wesley Snipes appeared to dislike him for some reason. As a consequence, according to Blade: Trinity co-star Patton Oswalt, Snipes refused to speak with Goyer. Instead, Snipes would only interact with Goyer through post-it notes signed "From Blade" by the actor. Not only that, but Snipes allegedly refused to even open his eyes when filming one scene. As a consequence, the production crew for Blade: Trinity had to rely on CGI to artificially open Snipes' eyes onscreen. It wasn't great.
According to reports, filming Blade Trinity was a demanding undertaking for everyone involved. However, Snipes' reported on-set antics did help things. Patton Oswalt recalls:
"When I met him I was like, 'Hi!' And he was like, 'I'm Blade.' And also, Natasha Lyonne was on that set, and she was going through some kind of mental breakdown," Oswalt recalled. "Wesley is all boundaries, and she has no boundaries. She played a blind computer expert. So the first scene they had together, she put her hand right on his face, and he just recoiled. It was awesome."
During the making of Blade: Trinity, Wesley Snipes apparently directed much of his rage at director David S. Goyer, but his co-stars were not immune to his antics. Snipes, for example, is said to have referred to Ryan Reynolds as "that cracker." Furthermore, Patton Oswalt revealed that Snipes avoided working with Reynolds at all costs.
Because of Snipes' on-set conduct, Oswalt claims that the actors resorted to improvisation to make the filming more enjoyable.
"A lot of the lines that Ryan Reynolds has were just a result of Wesley not being there. We would all just think of things for him to say and then cut to Wesley's face not doing anything because that's all we could get from him. It was kind of funny. We were like, 'What are the worst jokes and puns that we can say to this guy?'" Oswalt added.
Reynolds loved the flexibility, and in a 2012 interview with IGN, he discussed how "Trinity" enabled him to polish his acting talents, and how cracking wise alongside the brilliant Parker Posey was heavenly.
"It was free flowing. Man, you sit down with Parker Posey and I'm in heaven. I feel like I could have shot that for ten years. We just lit the script on fire at that point and we were like, 'All right, let's roll it and let's do it.' The DVD is going to be so f***ing unbelievable for that scene, because there are 900 variations of what went down in that torture scene … We don't ever stop. David has to stop us or they run out of film, and that's the only reason that "cut" was ever called in those scenes."
Reynolds believes the rumors of friction on the set of "Trinity" were "overblown."
"It's always overblown. My personality is the polar opposite of Wesley. I never met Wesley, I only met Blade, and he is a method actor. Say what you want about that style of acting, I have the utmost respect for whatever it takes to get through this process. We all say that these actors make so much money and they live such a life of leisure and privilege, but that is a vulnerable process, stepping onto the set everyday and performing in front of 110 judgmental souls. So whatever it takes for him or anyone else to get through that in a way that is artistically fulfilling to them, I have the utmost respect for."
When asked whether he had made it his personal objective to "crack" Snipes, Reynolds said that he had.
"That being said, yes I did. You know what, what I found was, I just use every moment. There's a moment in the movie where I look up at Jessica and I swear to God, I didn't even know the cameras were rolling anymore and I say, 'He hates me, doesn't he?' And she's like, 'Yeah.' I'm just saying this about my relationship as Ryan Reynolds to this guy, and it works. The ad libs are just born of that. There's another one where I do a dime store psychoanalysis of him where I say, 'You ever thought about sitting down and talking with someone, getting in touch with your inner child, and also you might want to try blinking once in a while.' He just looks at me like he's gonna turn me into ass pulp."

GET TOP STORIES VIA INBOX