Updates
Julia Roberts' 'Pretty Woman' Role Was First Offered to Molly Ringwald


GET TOP STORIES VIA INBOX
Fans of the classic film Pretty Woman are pretty much experts on everything there is to know about it, including every word of Prince's "Kiss" from Vivian's bathtub scene, the infamous "big mistake! Huge!" that Vivian yells at the snobby store manager, and all of the irresistible perfectly-'80s outfits.
The movie is undoubtedly flawless, and you might argue that 30 years later, we're still rather fixated on it.
However, the movie was initially intended to be quite different from the beloved Pretty Woman we are all familiar with.
Vivian Ward is a difficult character to see someone else playing. However, Julia Roberts was not the producers' first pick.
After Michelle Pfeiffer, Molly Ringwald, Jennifer Jason Leigh, Karen Allen, Daryl Hannah, Diane Lane, and Meg Ryan declined the part, it was given to her.
According to Hello magazine, Lane said that the part was very well-liked and that "every actress in town" had an audition.
Ringwald was handed the Pretty Woman screenplay after she had been away from the John Hughes films for a while.
She declined the legendary part that would subsequently be played by Julia Roberts.
Ringwald wants everyone to understand that she is totally OK with it.
Ringwald spoke about it on Reddit's Ask Me Anything section.
She said that she had seen an early draft of the screenplay for Pretty Woman ($3,000 at the time), and that she was being considered for the starring role.
One person specifically inquired, "Is it true you were offered to be the Pretty Woman but declined, so Julia Roberts took the part?" among the innumerable responses the 1980s actress received.
Even if we had never heard of this story before, it is clear that the hilarious, original, redheaded Ringwald would have been a superb choice for the role.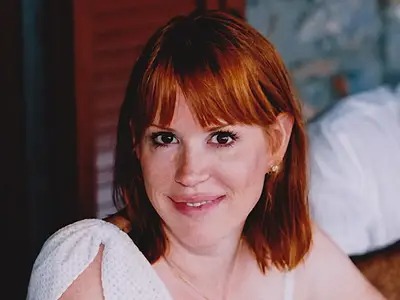 Even then, it's hard for us to imagine Roberts in anything but her most memorable performance.
Ringwald answered: "I think I saw an early draft and it was called $3,000. I don't specifically remember turning it down. The script was okay but I gotta say, Julia Roberts is what makes that movie. It was her part. Every actor hopes for a part that lets them shine like that."
And we are stunned to learn that Ringwald wasn't only given the role before Roberts; the movie was really intended to be quite different from the final product.
The role ultimately went to Julia Roberts, who played it so well that it is seen to be the movie that turned her into a genuine star.
Roberts had acted in Steel Magnolias and Mystic Pizza before, but Pretty Woman was her debut appearance in a leading love role.
She received an Academy Award nomination for her role in the movie.
Ringwald wanted her fans to know that she wasn't disappointed about passing on the role and that she didn't really see her close encounter with the Pretty Woman screenplay as a near-miss.
In fact, Ringwald made it plain that she had seen an early draft of the tale while it was still known as $3,000 and had only found it to be "OK."
She said that Roberts almost single-handedly carried the film and that she had a hard time seeing anybody else—not even herself—playing the part.
She said that Roberts was able to shine in the role, and that every actor aspires to work on a production like that.
However, Ringwald doesn't seem certain that she would have excelled in the role.
Al Pacino and Michelle Pfeiffer were almost chosen by late "Pretty Woman" director Garry Marshall to play Edward and Vivian.
According to Vanity Fair, "… the chemistry between Julia and Richard, it is palpable on the screen, it was palpable in auditions. You can't really see how it could end any other way, because they just light up with each other."
Ringwald also said her favorite aspect of "The Breakfast Club" filming:
"When I did the smoking doobage scene "I'm so popular, everyone loves me at this school," it was basically all improvised and John just let the camera roll for twenty minutes. He was so psyched with everything he got that he dragged my mother into the room where they were showing rushes so she could see how brilliant her daughter was. Of course, my mom was horrified."
Would she participate in a Sixteen Candles sequel? She said:
"At one point, six years ago, I was considering participating in a sequel to Sixteen Candles. But (director) John Hughes didn't want to have sequels to any of the movies I was in and I didn't feel comfortable doing it without his involvement."
Popular Posts:
MUST READ:

GET TOP STORIES VIA INBOX