Updates
Michael Jackson's abusive childhood: His father beat him and called him ugly


GET TOP STORIES VIA INBOX
Joe Jackson's accomplishments as an entertainment manager are unquestionable, having built and directed the careers of his iconic offspring Janet and Michael, as well as The Jackson 5.
While the patriarch of the 10-member Jackson family will be remembered for his achievement in bringing the Jackson 5 and subsequently Michael and Janet Jackson to the world stage, his history of abuse and unusual parenting will be remembered as well.
On February 10, 1993, Oprah sat down with Michael Jackson for what would go down in television history as the most-watched interview ever at the time. For 14 years, Michael, a fiercely private artist, had refused to grant an interview. The extraordinary live broadcast gathered a worldwide audience of 90 million people before any charges of sexual assault were revealed. Oprah says, "It was the most exciting interview I had ever done. It certainly was going to be the most watched interview I had ever done."
Years later, Oprah shared her true feelings about the star's honesty and pain in the interview.
Michael shared his insecurities with Oprah early in the conversation, revealing that he battled as a kid with acne, which caused him to believe he was 'ugly.'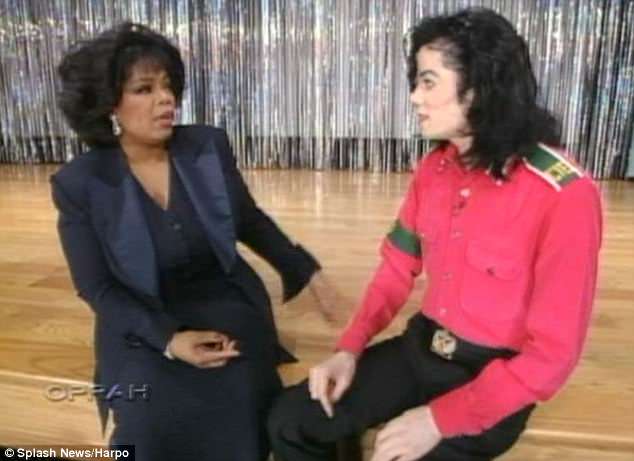 Michael told Oprah about losing out on a normal upbringing during their discussion. "I remember going to the recording studio, and there was a park across the street, and I'd see all the children playing and I would cry. It would make me sad that I would have to go to work instead," he said. "People wonder why I always have children around. It's because I find the thing that I never had through them. Disneyland, amusement parks, arcade games—I adore all that stuff because when I was little, it was always work, work, work."
"He's very likeable there, and I can tell you I really, really liked him," she said on her website, Oprah.com.
"After this interview, I thought I could be his friend, because I felt that he was really honest."
Joe would sit in a chair with his belt in his hand, watching the Jackson 5 rehearse, and if they made a mistake, he would hit them, leaving them covered in welts and in anguish, according to Micheal.
Michael stated at the time, "If you didn't do it the right way, he would tear you up, really get you,"
"I love my father, but I don't know him."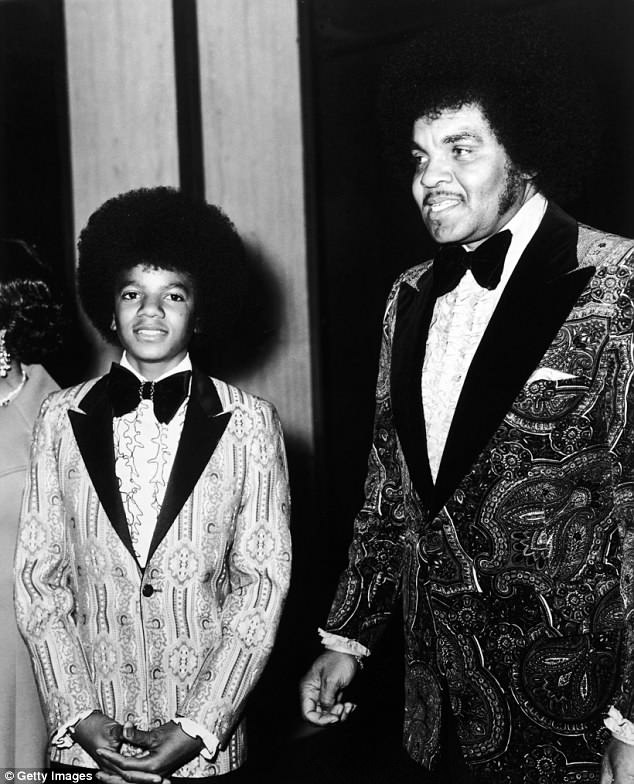 Jackson claimed of his father, Joseph Jackson, hitting him: "He saw me, he wanted me… I guess I don't know if I was his golden child or whatever it was, some may call it a strict disciplinarian or whatever, but he was very strict, very hard, very stern. Just a look would scare you, you know."
Michael then revealed his fear of the man, saying, "Like there's been times when he'd come to see me, I'd get sick, I'd start to regurgitate.'
He went on to say that he was still terrified of the man before swiftly apologizing.
'He's never heard me say this. I'm sorry, please don't be mad at me,' Michael remarked, adding that he still loved and forgiven his father.
'But can you really forgive?' asked Oprah.
'I do forgive. There's so much garbage and so much trash that's written about me it is so untrue, they're complete lies, and those are some of the things I wanted to talk about,' said Michael.
'The press has made up so much … God … awful, horrifying stories it has made me realize the more often you hear a lie, I mean, you begin to believe it.'
Michael Jackson's relationship with his father, Joe Jackson, has gotten a lot of attention throughout the years. Michael was unusually honest about the touchy issue when he spoke with Oprah, stating his father called him ugly, beat him, and frightened him. "My mother's wonderful. To me, she's perfection. I just wish I could understand my father."
Oprah claims she was taken aback by Michael's candor in speaking about his father. "Even in saying it, [Michael tried] to temper it by saying, 'Please, don't be mad at me, Joseph.' So obviously you know that he still carried that fear and pain," she says. "Look in his eyes when he starts to talk about his father. His eyes shift."
Joseph Jackson has refuted any claims that he abused his son when he was a toddler.

GET TOP STORIES VIA INBOX