Updates
Kim Kardashian has 6 toes in new Photoshop fail


GET TOP STORIES VIA INBOX
Kim Kardashian and Kylie Jenner have caused a stir on social media after fans noticed that they appeared to have six toes in an Instagram post promoting their perfume collaboration.
The post, which was captioned "Kylie's favorite is the nud bottle, I think mine is the pink! She's been wearing my perfumes forever so this collab is extra special because I know how much she loves the process. Finding her perfect scent was impossible so we narrowed it down to her three favorites!," showed the two makeup moguls posing with their perfumes.
However, many followers were more focused on the apparent Photoshop error than the product being advertised.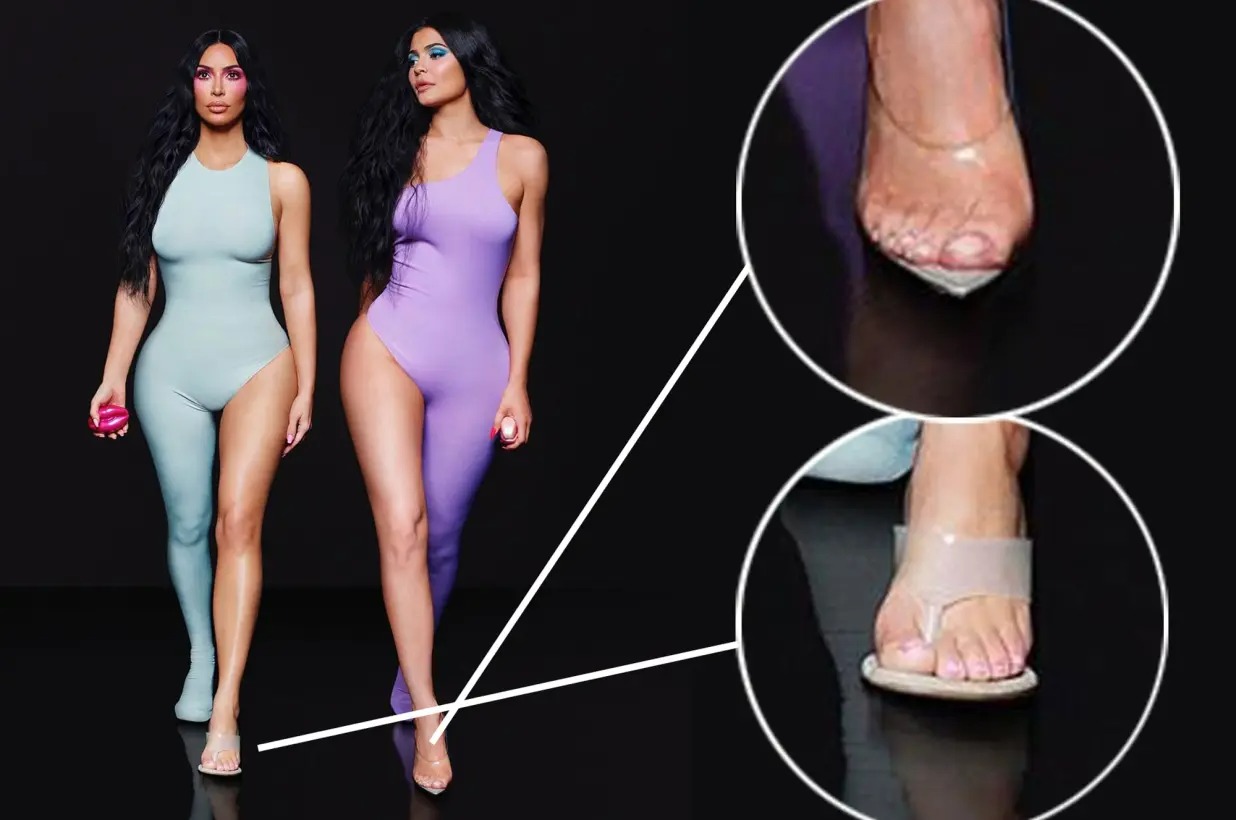 Several social media users pointed out the mistake and questioned the sisters about their extra toes.
"Why you got 6 toes?" asked one user.
Another commented, "Broooo go back to Aug 11 photo and she only has 5 toes. How do you mess up so badly by editing on a 6th toe."
Despite the confusion and speculation, a representative for Kardashian has since clarified that the illusion of an extra toe was actually caused by the sideways angle of the star's foot, rather than a Photoshop error.
This explanation has been met with some skepticism from fans, as Kardashian's beauty campaigns have faced issues with editing in the past.
In fact, the reality star's recent campaign for a '90s-inspired collection received criticism for heavy Photoshop use that resulted in Kardashian resembling singer Toni Braxton.
This is not the first time that Kardashian has been accused of relying on Photoshop to alter her appearance in pictures.
The star has faced criticism in the past for using the editing tool to make herself look thinner or to cover up blemishes.
Despite the controversy surrounding her Photoshop usage, Kardashian remains a hugely popular and influential figure. She has a massive following on social media, with over 240 million followers on Instagram alone.
The star is known for her reality TV show "Keeping Up With the Kardashians," which has aired for over a decade and follows the lives of Kardashian and her family.
In addition to her reality TV career, Kardashian has also built a successful business empire with ventures in cosmetics, clothing, and other products.
Kardashian's half-sister, Kylie Jenner, is also a successful entrepreneur and reality TV star. The two sisters often collaborate on business ventures and frequently appear in each other's social media posts.
While many people use Photoshop to touch up images and enhance their appearance, there is also a growing movement advocating for more authenticity and honesty in advertising.
It remains to be seen how this latest controversy will play out and if it will have any lasting effects on the careers of Kardashian and Jenner.
Popular Posts:
MUST READ:

GET TOP STORIES VIA INBOX