Updates
Andrew Garfield admits to texting after Will Smith slapped Chris Rock


GET TOP STORIES VIA INBOX
Andrew Garfield has discussed his reaction to Will Smith smacking host Chris Rock on stage at the Oscars.
Smith rushed up to the stage and hit Rock across the face in front of the audience and millions watching the live broadcast across the world after a joke Rock made at Smith's wife Jada Pinkett Smith's expense.
Meanwhile, cameras captured the reactions of celebs who observed the incident firsthand, including Garfield, who was seen texting on his phone.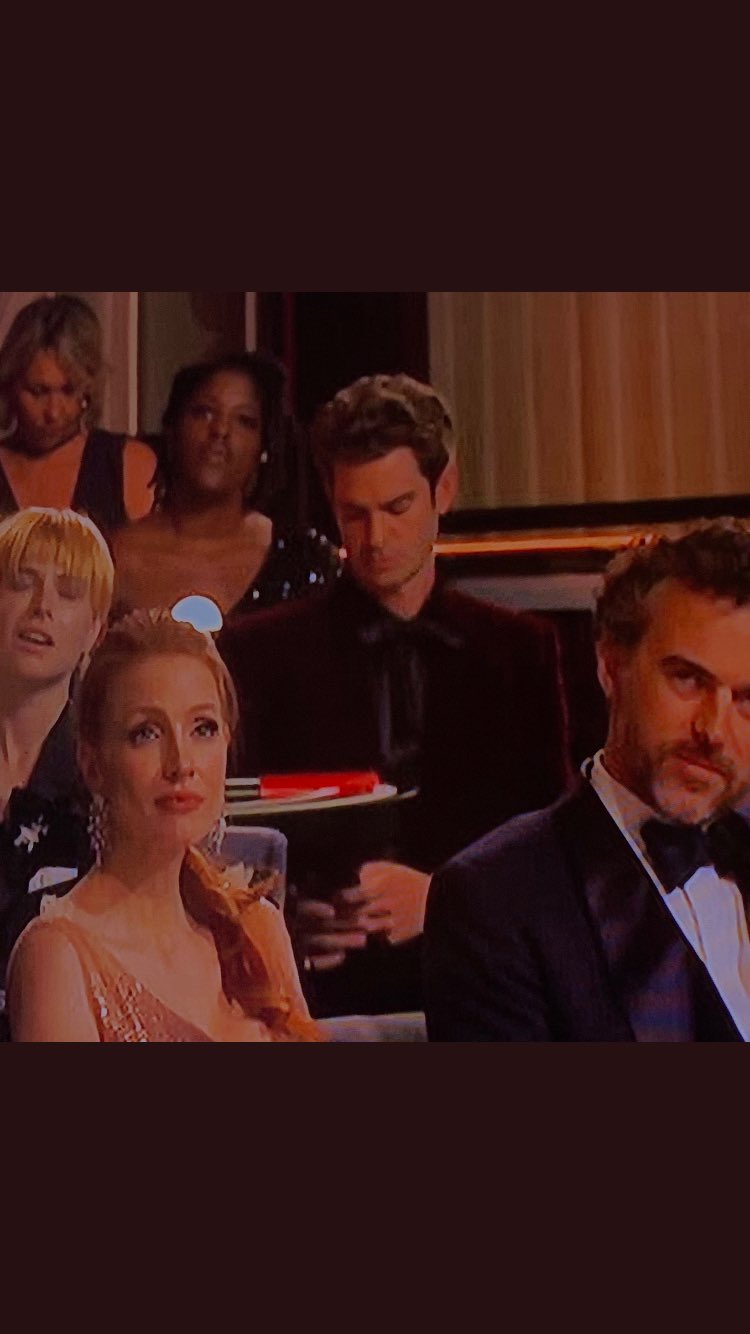 Fans speculated on Twitter that following the notorious slap incident, Garfield could have been monitoring social media.
Andrew Garfield admitted to texting his buddies after the event when chatting on The View.
People were reaching Garfield's phone, eager to know what the vibe was like in the room, he claimed. "So, I feel so bad because, you know, Kevin Costner's introducing the director nominees in the most beautiful and elegant way, and I'm like, 'There's no way I'm gonna be on camera during this,'" he explained.
"Everyone's texting me, asking me, like, what the vibe in the room is. At that moment, my friends took priority over Kevin. I feel really bad about that."
At the 94th Academy Awards, Garfield and Smith were both nominated for Best Actor, with Smith winning for his role as Venus and Serena Williams' father in King Richard.
Later, in a social media message, he apologized for his behavior toward Rock.
Andrew, on the other hand, declined to remark on the incident, claiming that many others had already spoken about it. Will Smith has also been barred from attending any Academy function for the next ten years, including the Oscars.
Will Smith is facing ramifications for hitting Chris Rock. Andrew Garfield, meantime, has declared that he would be taking a vacation from acting for a while.
While this sparked speculation that he was leaving acting, he explained on The View that this is not the case. "I don't know where that came from," he said, "I'm just on holiday. I just said I'm going to rest — have, like, a holiday — and I think people just make a story out of nothing. I've been working hard, and I've been loving the work I've been doing, but also I need to take a month or so. A month of a break. I'm not retiring."

GET TOP STORIES VIA INBOX