Updates
Anya Taylor-Joy Opens Up About Being Bullied for her Odd Face


GET TOP STORIES VIA INBOX
Anya Taylor-Joy discusses bullying and how she nearly gave up acting before landing the role of Beth Harmon in The Queen's Gambit.
The actress was born in Miami, but she spent her early years in Argentina, where she was surrounded by nature, tropical flora, and the sun, and spoke only Spanish. However, a tumultuous political climate in Argentina prompted her parents to relocate their family to a big city—London—in search of a safer environment for their six-year-old, who spoke no English.
According to Vanity Fair, she resisted learning English for two years after moving to the United Kingdom, but eventually learned it by reading Harry Potter books. She told the magazine that she enjoyed learning, but that she found school tough due to bullying. "Oh, 11-year-old Anya was definitely an awkward phase," she said, "as were those teenage years." "All the information I was being given was: There's something wrong with you," she explained.
Taylor-Joy had a lonesome upbringing, as she described the same abuse in an interview with Elle. "I joke about this, but I'm kind of serious when I say that the characters in the Harry Potter books were my friends. I spent the first two years in England playing hand-clap games with plants — if you slap them hard enough, they clap back — and learning how to read. That was my existence. I didn't hang out with other kids," she says, joking, "I was clearly a very normal child."
While she's spoken openly about being bullied because of her wide-set eyes in the past, she refuses to discuss it with Eille — "not because it's traumatizing, but just because I don't want to give it the airtime," she adds.
"It just really pushed me. Much the same way as Beth needed chess, I needed acting," she explains. "I needed to believe in a place where I could be valued and appreciated, and actually have something to contribute rather than constantly feeling like, 'What is wrong with me, and why do I not fit in?'"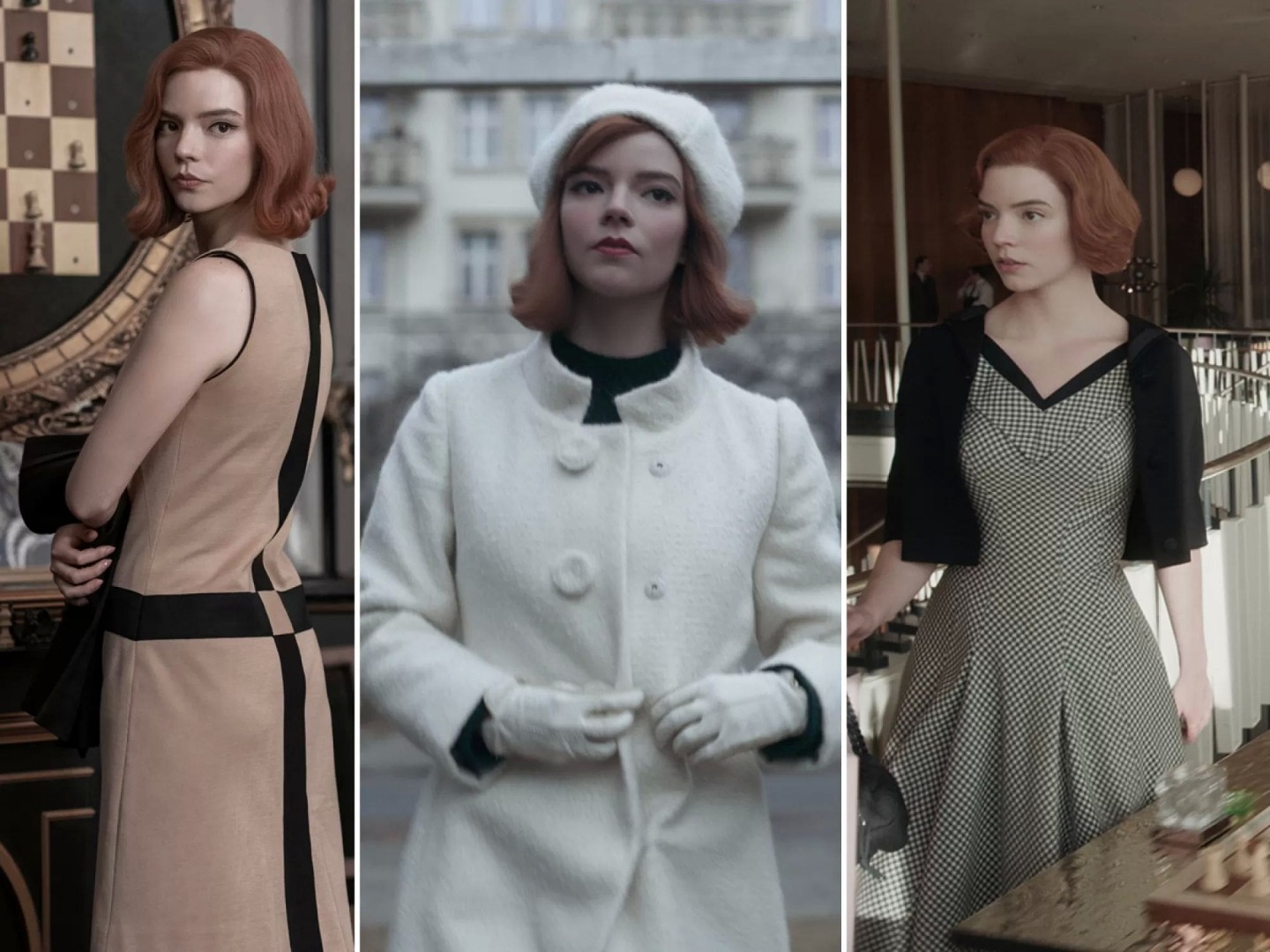 She also confesses that, despite the fact that "The Queen's Gambit" was originally intended to be a standalone limited series, she isn't ruling out a second season.
"It would be silly of me to go, 'There's never going to be a second series,' and then I'm 40, and [series co-creator Scott Frank] is like, 'Yo, how do you feel about this? You want to go back?'"
Taylor-Joy also reveals her close friendship with Emma co-star Mia Goth during another segment of the conversation. She tells the publication that Goth gave her some sound advice when she was contemplating quitting performing.
"She was the first actress close to my age that I met, and we had a very cool conversation where I was like, 'I love you,' and she said, 'I love you.' And I said, 'I'm always going to have your back,'" Taylor-Joy recalls. "She was like, 'I'm always going to have your back.' It was like, 'OK, cool. Let's progress in this very wild industry, knowing that we're going to take care of each other.'"
"I had been working back to back — just before Emma, I'd done two projects at the same time, and I was going through some emotional relationship stuff. So at the beginning of 2019, I was just really broken and frightened of everything, and Mia and I were driving back from rehearsal," she continues. "I turned to her and said, 'I think I'm going to quit acting. I don't think I can do this.' And I've never seen Mia look so worried in my life. She was like, 'But…that's what you do. You can't not…what are you talking about?' I was like, 'I think I need to back out now and just let it be and try to take care of my heart.' And she was like, 'No, that would be really bad. You can't not have the thing that is your oxygen.' I'm really glad she said that."
She's still sporting the blond locks she wore in the movie, playing a budding pop music star in Swinging Sixties London, as she embarks on a worldwide promotional tour for her new thriller, Last Night in Soho. Her golden blonde curls make her look like Marilyn Monroe or Gwen Stefani, a rock star diva. This is a far cry from the numerous hairstyles she wore in her Golden Globe-winning performance in The Queen's Gambit, which ranged from redhead to brunette. She transforms herself into the exquisite "white queen" herself in this miniseries, clad in a stunning white bonnet and long coat, from a Kentucky wild child in an orphanage.
Anya Taylor-Joy is also known for her stunning eyes. She not only has large "anime-like" eyes, but she also doesn't blink much, allowing her gaze to be focused even more as she looks through her scene partners to us, the spectators.

GET TOP STORIES VIA INBOX