Updates
Nicolas Cage opens up on being a Vampire: 'I Don't Drink Blood'


GET TOP STORIES VIA INBOX
Actor Nicolas Cage has spoken out against recent rumors that he is a vampire.
The speculation arose after a photo from 1870, which showed a man who bore a remarkable resemblance to Cage, appeared on eBay with the headline "Nicolas Cage is a Vampire."
The Seattle-based seller of the photo was asking for $1 million in his listing, which stated that he believed Cage was a walking undead who reinvents himself every 75 years.
However, in a recent interview with David Letterman, Cage denied the allegations.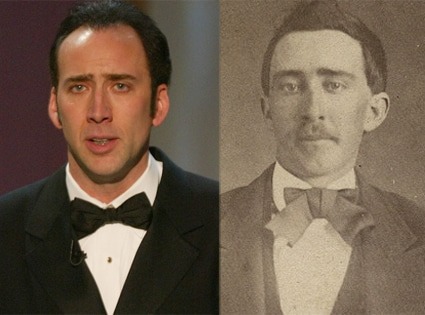 When asked about the striking similarities between himself and the man in the photo, Cage responded with a joke, saying, "There is a resemblance, but it's a slowed-down version of me."
The actor went on to explain that he doesn't believe it is possible for him to be a vampire, as he can see his reflection in the mirror and is able to be photographed.
During the interview, Letterman pressed Cage on the issue and asked him to address the rumors directly.
Cage was firm in his response, saying, "Now look, I don't drink blood and the last time I looked in the mirror I had a reflection."
This statement put an end to any speculation about Cage's supposed vampirism.
The interview took place in the lead up to the release of Cage's latest film, "Ghost Rider: Spirit of Vengeance," which is set to hit theaters on February 17.
This isn't the first time Cage has faced strange rumors about his personal life, but he has always been quick to dismiss them with a sense of humor and a straightforward approach.
While the photo from 1870 may bear a striking resemblance to Nicolas Cage, the actor's clear and direct denial of the allegations should be enough to convince his fans that he is not a vampire.
The idea of a famous actor being a supernatural being may seem amusing, but it's important to remember that celebrities are human beings just like the rest of us and deserve to be treated with respect.
Popular Posts:
MUST READ:

GET TOP STORIES VIA INBOX