Updates
Katie Holmes Used Disposable Phones To Plan Divorce from Tom Cruise


GET TOP STORIES VIA INBOX
According to reports, Katie Holmes planned her divorce from Tom Cruise discretely.
The Los Angeles Times reports that the 33-year-old actress went over and above to make sure she could divorce the 50-year-old "Rock of Ages" actor. Holmes started talking to lawyers using a borrowed disposable phone from a friend so that Cruise wouldn't be aware of the talks.
By the time Katie and Cruise finalized their divorce settlement, according to a source "familiar with the divorce," she had sought the services of three legal firms in three separate states.
Tom was taken aback by Katie's announcement of her divorce, which was precisely what she intended.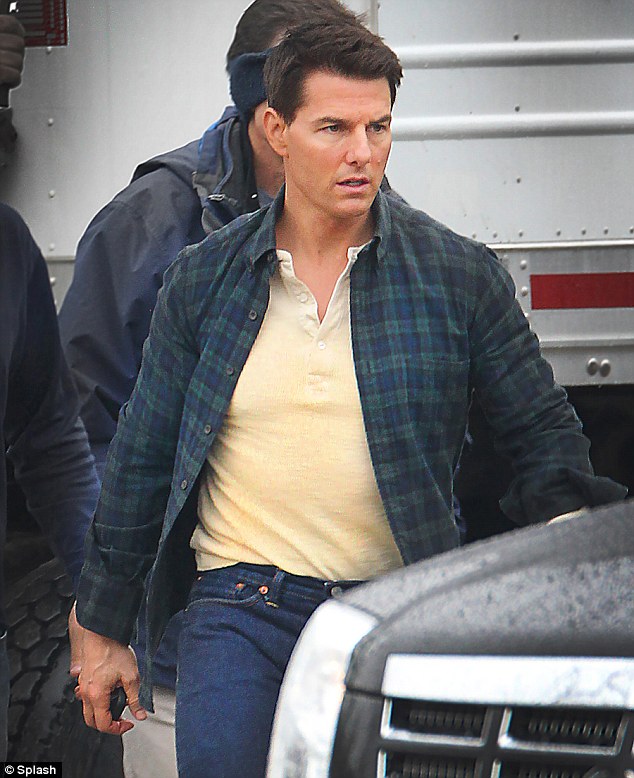 Two weeks prior, when Cruise was shooting his most recent picture in Iceland, word leaked that the "Dawson's Creek" actress wanted to end her five-year marriage.
Holmes was given primary custody of the couple's then 6-year-old daughter Suri, according to a deal reached in New York. According to the Los Angeles Times, she is also in charge of determining how their daughter will be educated.
In order to prevent Suri from being brainwashed into the sci-fi cult Scientology, Katie is allegedly claimed to have required that the little girl be escorted by her own squad of bodyguards while seeing the actor.
Tom is required to make 'substantial' compensation in the form of property, assets, and child support to his third ex-wife.
'Katie made sure that this was ironclad in the agreement,' a source told the website.
Tom put his religion above his daughter, according to ex-Scientologist and Tom's former auditor at the Church of Scientology Marty Rathbun.
Marty said, "I think that Tom Cruise chose his religion over his daughter Suri."
"And I also think that (Church leader) David Miscavige pressured Cruise to settle the divorce quickly."
According to a story from People on Tuesday, Holmes had become increasingly dissatisfied with her marriage to Cruise and realized she needed a change.
The actress realized "she no longer had the life she wanted, in terms of her career, her way of life, everything," a source told the magazine.
Holmes sought counsel initially from her lawyer father Martin, who assisted her in planning her divorce, which included relocating into a new apartment in central Manhattan in addition to using disposable phones.
"She knew she had to have everything locked down before she pulled the trigger," the source said, "because there could be no wiggle room if she didn't want this to turn into a long, drawn-out battle."
Katie and Tom, who wed in Italy in 2006, issued a joint statement reiterating their dedication to their daughter.
'We are committed to working together as parents to accomplish what is in our daughter Suri's best interests.
'We want to keep matters affecting our family private and express our respect for each other's commitment to each of our respective beliefs and support each other's roles as parents.'
Jonathan Wolfe, Katie's attorney, stated: 'This case has been settled and the agreement has been signed. We are thrilled for Katie and her family and are excited to watch as she embarks on the next chapter of her life.
'We thank Tom's counsel for their professionalism and diligence that helped bring about this speedy resolution.'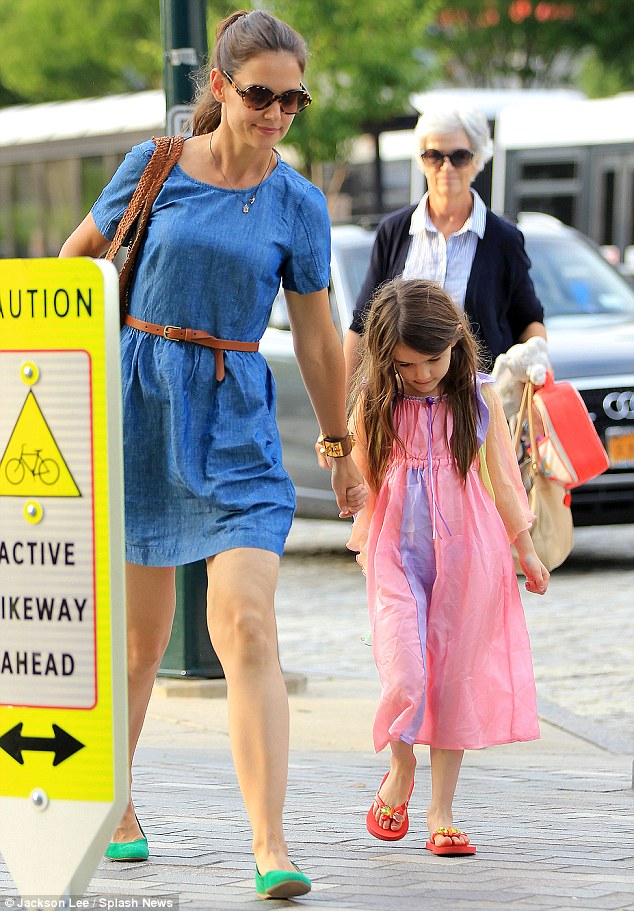 Holmes was later photographed in New York City on Tuesday with her mother, Kathleen, and Suri. According to the Hollywood Reporter, she had just finished filming the indie movie "The Seagull" and was ready to start shooting "Molly," a film about a single mother and her kid that she co-wrote and produced.

GET TOP STORIES VIA INBOX