Updates
Meghan Markle shows Prince Harry's pain over losing military titles in new book, experts reveal


GET TOP STORIES VIA INBOX
While the mother looks out the window, the father is tossing his infant in the air.
"Maybe Meghan is sending us a coded message that Harry has still not got over losing his military titles after the Queen stepped in," Ingrid writes for the Sun, while noting that this is something Archie has never seen.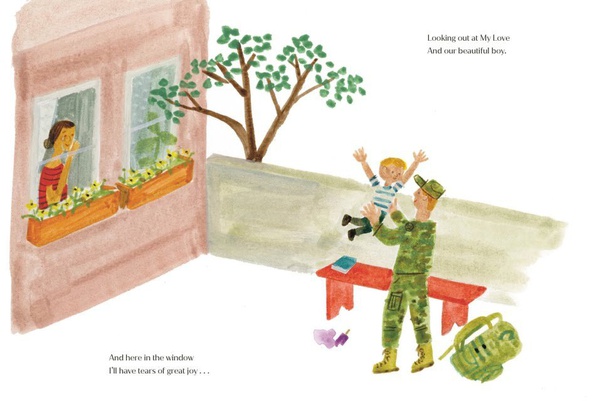 Meghan is also accused of being hypocritical for writing a book concerning fatherhoods while not speaking to her own.
The storyline of the Duchess' book drew some criticism when it was announced.
It follows the Sussexes' candid interview with Oprah Winfrey, in which Harry discussed his strained relationship with his dad, Prince Charles.
Since the royal wedding, her relationship with Thomas Markle has been strained, but things became much worse when he leaked a copy of her heartfelt handwritten letter to the Mail on Sunday.
Ingrid explains: "Nor am I surprised at Meghan's hypocrisy in writing a book about the joy of father and son bonding when the relationship between Harry and his own father Prince Charles has been brought to an all-time low by their Oprah interview.
"Meghan's estranged dad, Thomas, lives roughly 70 miles away but she has not taken Harry or Archie to see him. I suspect Mr Markle believes they never will make that journey or repair the relationship."
Phil Dampier, a royal author, agrees with Ingrid, telling The Sun: "Meghan is probably showing how much the Army meant to Harry and how upset he is to lose his military titles.
"For Harry, who put his life on the line and then founded the highly successful Invictus Games for injured servicemen and women, losing the titles was the bitterest part of 'Megxit.'"
Christian Robinson, an award-winning illustrator, created the book's illustrations.
The Duchess said in a statement: "The Bench started as a poem I wrote for my husband on Father's Day, the month after Archie was born. That poem became this story."
"My hope is that The Bench resonates with every family, no matter the make-up, as much as it does with mine." she said.
Popular Posts:
MUST READ:

GET TOP STORIES VIA INBOX