Updates
The Murder Of Poltergeist Actress Dominique Dunne By Her Ex


GET TOP STORIES VIA INBOX
Dominique Dunne was a stunning and talented young actress best remembered for playing the elder sister in the successful film Poltergeist (1982). Dominique would be killed by her ex-boyfriend John Sweeney in her West Hollywood apartment five months after the film's debut, just as her career was taking off.
She was born into a well-known family; her mother, Ellen Griffin, was an heiress, and her father, Dominick Dunne, was a journalist.
Her two elder brothers were Griffin and Alex, the latter of whom is most known to television viewers for playing Nicky Pearson on the renowned NBC series This is Us. Her godmother was the daughter of Hollywood star Gary Cooper, and she was also the niece of authors John Gregory Dunne and Joan Didion.
After her parents' divorce, Dominique spent a short period of time in New York before relocating to Beverly Hills. Dominique made the decision to pursue acting after graduating from high school, and she was succeeding in the field thanks to appearances on a number of well-known TV shows, including Breaking Away, CHiPS, Fame, Family, Hill Street Blues, Lou Grant, Fame, and St. Elsewhere. Dominique would then go on to feature in movies including The Day the Loving Stopped and Diary of a Teenage Hitchhiker. She would win her largest part to date in Steven Spielberg's Poltergeist, which came out in 1982. This little spark had a very promising future. In fact, because of her performance in Poltergeist, she was hired as a regular on the science fiction series V, which was filming a four-hour pilot episode. Blair Tefkin eventually stepped into her position.
Everything in her life was wonderful, with the exception of her possessive and violent boyfriend, whom she never imagined would take her life.
The couple allegedly met at a party and quickly moved in together, according to The Los Angeles Times. But things weren't perfect for the young couple. According to Film Daily, Sweeney was violent. He allegedly hit Dunne so viciously at one occasion that she was able to record a scene where she was portraying a mistreated child without the aid of makeup.
Despite seeing therapists, the violence persisted, and Dunne dissolved the relationship. After that, Sweeney left their flat. On that fateful October day, he showed up to his former home to speak to Dunne, who was rehearsing with co-star David Packer.  When Packer phoned the police after hearing cries, they said Dunne's house was not within their purview.
After making a call to a buddy, he stepped outside and saw Sweeney crouching over Dunne in some nearby bushes. It's interesting that he told Packer to contact the police right away.
After some time, the cops showed up, and Sweeney informed them that he had slain his girlfriend and had also attempted suicide. Dunne, on the other hand, was still alive but was unconscious. Although she was taken to the hospital, she never recovered consciousness.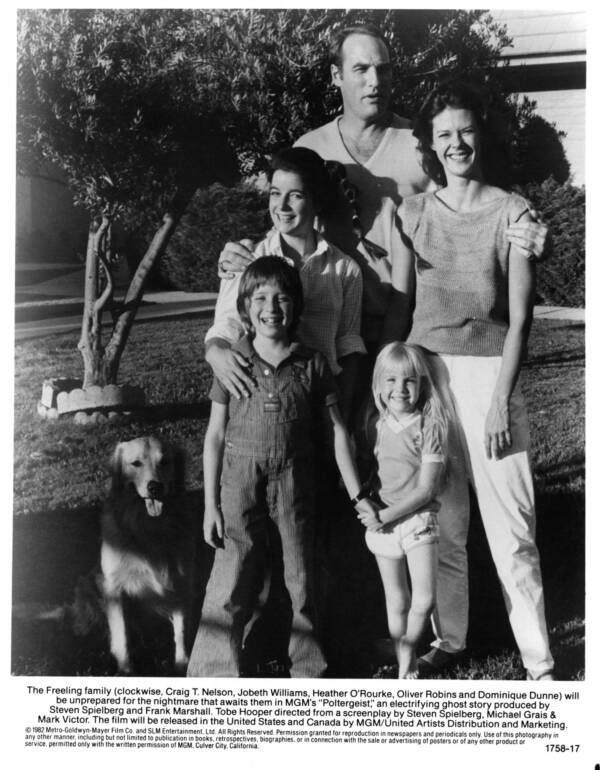 Days later, she passed away at the age of 22. Her burial location is the Westwood Village Memorial Park Cemetery, and her funeral was held at the Church of the Good Shepherd on November 6, 1982. The Los Angeles Times reports that it was determined that Sweeney strangled the woman for four to six minutes.
He was tried less than a year after she passed away. The case was presided over by Judge Burton S. Katz, who allegedly had a "kindly demeanor toward Sweeney." The trial was flawed from the start. Prosecutors wanted to charge Sweeney with first-degree murder.
The actress wanted to end the connection with him since he had previously tried to strangle her once, it was discovered at John Sweeney's trial for the murder of Dominique Dunne. When she started to fear him, she told him to leave her home and then changed the locks. In a letter to Sweeney that was read aloud to the jury during the trial, Dominique wrote, "The whole thing has made me realize how scared I am of you and I don't just mean physically. I'm afraid of the next time you are going to have another mood swing."
But Katz forbade it because he believed "the killing was not premeditated." Additionally, he disallowed Sweeney's ex-girlfriend, whom he is accused of repeatedly beating, from testifying. The judge allegedly said, "You don't convict a person because they've done something bad in the past."
One local TV station in Los Angeles showed a poll of its viewers who said that Judge Katz is one of the worst judges in the country.
Dunne's family believed that all that happened was ultimately due to "ill will" between the court and the prosecution. Later, Sweeney was found guilty of voluntary manslaughter.
Thomas Sweeney, got only six years in prison.
John Thomas Sweeney, however, was only imprisoned for a little under 4 years before being released in June 1986. Sweeney relocated to the north after serving a brief jail sentence, changed his name to John Maura, and left the Dominique Dunne killing scandal behind.
Sweeney was given the job of head chef at a posh eatery in Santa Monica, California. He claimed the bereaved family was "harassing" him when they launched a victim's advocacy organization and a fight for justice on her behalf.
According to Dunne's family, she did not get the justice she deserved.

GET TOP STORIES VIA INBOX