Updates
Mischa Barton tries to kill herself, admitted to psychiatric hospital


GET TOP STORIES VIA INBOX
Mischa Barton, the 23-year-old actress, was hospitalized under California's involuntary psychiatric-hold law, section 5150 of the California Welfare and Institutions Code, after the authorities feared that she might have ended up dead within 24 hours.
This statute allows the state to hold people in the hospital for up to 72 hours if they are a danger to themselves or others.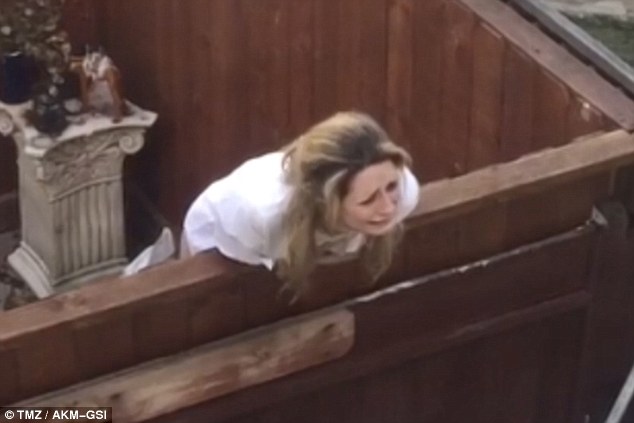 Barton was taken to the hospital after police were called to her Los Angeles home in order to "assist her with a medical issue."
Dr. Keith Ablow, a psychiatrist and FOX News contributor, said that in order for the state to step in and assign itself the guardian of an individual, as California did with Barton, there must be a mental disorder present; and the person either can't care for him or herself, might kill herself, or has threatened to harm someone else.
But Barton has been open about her struggles in the past.
On her rocketing fame after The O.C.:
"Almost overnight it was like this switch has been turned on," she said. "It was like this fascination switch on all of us, aimed especially at me."
Of being a teen starring in the hit Fox series, she said: "Everybody was depending on me."
"I asked to get out of jobs all the time, and the response was, 'No, you have to.' There's an attitude that you can't say no."
On her partying lifestyle throughout the early 2000s:
"I didn't know who was good and bad in Hollywood. We thought, 'Work hard, play hard,' " she said of partying with her pals at the time, Lindsay Lohan and Nicole Richie.
"I was living a jet-set lifestyle," she added. "There were a lot of enables around, people to fly you around and to make it all possible."
"It was a train I could not get off of," she admitted. "When you're young, you can do it, but after a while, it's going to come crashing down on you."
On the relentless media scrutiny she received for her body:
"When you're 16, you're not what you are at 25," said Barton who was a size 0 in her O.C. days but later gained weight. "I was really young and had not filled out at all. Not everybody stays the same body type."
Ultimately, she felt she couldn't win: "It was always, 'She's too skinny, she must be sick.' Then it was, 'She's too big.' I was never the right weight."
"You can only take so much before it affects you, people giving you sideways looks on the street," she continued.
On her mother Nuala, who was also her manager at the time:
"[Both of my parents] were thrust into this situation that was completely foreign to them," she said of her U.K.-bred mom and dad. "Nothing could prepare them to have their children jump into the overtly sexualized and crazy world of L.A." (As it turns out, the tension between Barton and her mother came to a head in 2015, when the actress sued Nuala for allegedly exploiting her and stealing money. She reportedly dismissed the case without prejudice, which means she could still refile in the future.)
On being committed to a psych ward in 2009 after threatening to kill herself:
"It was a full-on breakdown," Barton said of the scary experience, in which she was rushed to the hospital after blacking out from Xanax and then threatening suicide in the frenzy. "It was terrifying. Straight out of Girl, Interrupted. Story of my life."
That being said, she maintained she "was never suicidal."
"I was just overworked and depressed," she said. "But one slip of the tongue in a heightened moment and you find yourself in that situation."
Still, she recognized it was "an eye-opener" – "I was deeply hurt at first, and then I accepted this was time I needed to be away from my family and all the pressure. I had been through the wringer."
On her 2007 DUI, to which she pleaded no contest and went to court-ordered rehab:
"I think I was just stressed out," she hedged. "I don't think any of it would have happened if I hadn't been under such enormous pressure."
On her difficult Dancing with the Stars experience:
In 2016, Barton competed on season 22 of the ABC dance competition series — and she struggled. During the first week, an emotional Barton fought back tears after a poorly received performance and later wrote in her exclusive PEOPLE blog that her debut performance on the show was "a worst-case scenario," admitting she was "never going to be a professional ballroom dancer."
A source also told PEOPLE the star was "trying really hard" but was "completely out of her element," and she was subsequently eliminated after the second week.
In December, the star opened up about the challenges of the competition in an interview with The Ringer.
"Ugh, I had no idea it would be so bad. I got told off by my [pro partner Artem Chigvintsev]," she said. "I was supposed to control the costumes, I was told that I could do the design aspect of it, that's kind of the reason why I agreed to do it. That didn't happen. It wasn't collaborative like a choreographer on a film set."
"I was so confused by it," she added. "It was like The Hunger Games. It was all a popularity contest. It was awful. I was so glad to get kicked off."
On facing a $200,00 lawsuit for allegedly not following through on a work contract:
Last August, Promoted writer/director Daniel Lief alleged Barton "ran off" with his money while starring in the project in 2014.
According to the original filing obtained by PEOPLE, Lief claimed Barton's decision to go on a European vacation during scheduled filming dates in March 2014 was a "cavalier" breach of contract and alleged the actress was "unjustly enriched due to [her] unlawful behavior."
Barton then took to Twitter to disavow any responsibility in the suit.
"To the articles that have emerged in the news about me skipping on a movie role in 2014 to be on holiday in Europe is all made up rubbish," she wrote. "I never made a deal to appear in Mr. Lief's film in 2014 nor received a single dime."
Interview via PEOPLE
Popular Posts:
MUST READ:

GET TOP STORIES VIA INBOX