Updates
Selena Gomez slams body-shamers after weight gain


GET TOP STORIES VIA INBOX
Actress Selena Gomez recently shut down body-shamers after attending the 2023 Golden Globes in a strapless Valentino gown.
In an Instagram Live following the event, Gomez stated, "I'm a little bit big right now because I enjoyed myself during the holidays," referencing her holiday indulgences.
She went on to say, "But we don't care," as she and her sister Gracie Elliott Teefey laughed.
Gomez graced the red carpet at the Golden Globes in a black velvet Valentino Haute Couture gown with voluminous purple sleeves and a plunging off-the-shoulder neckline.
She paired the gown, which had a thigh-high split, with diamond drop earrings from De Beers and styled her hair in a high ponytail.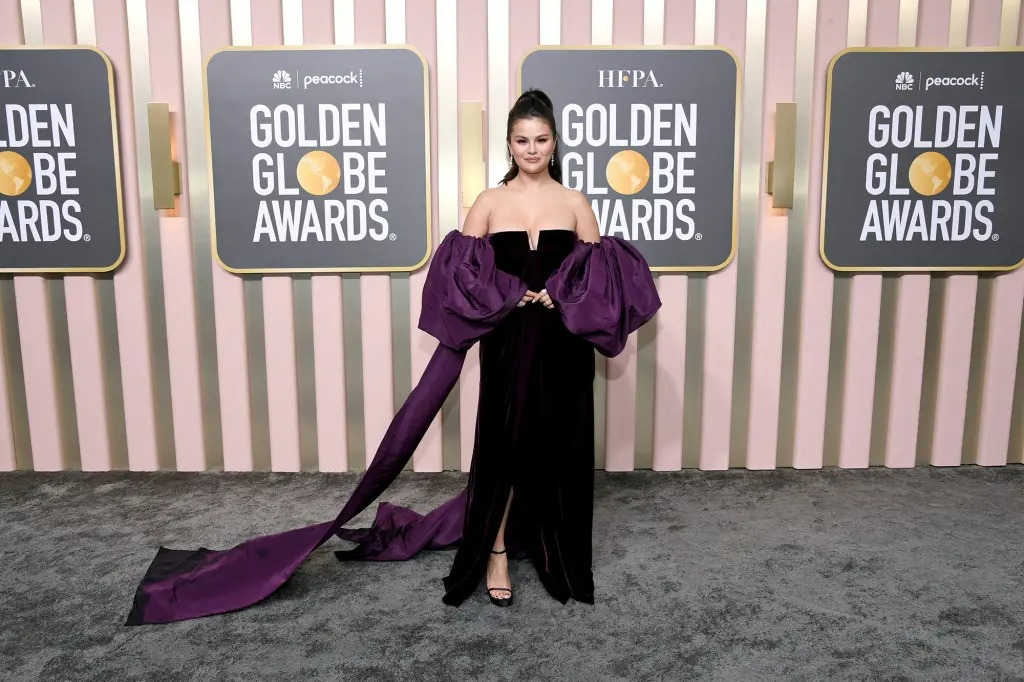 This isn't the first time Gomez has addressed body-shamers.
In April of 2022, she spoke out against them on TikTok, stating that being "skinny" wasn't worth missing out on her favorite foods because "people bitch about [her weight] anyway."
She went on to say, "B-tch, I am perfect the way I am."
Gomez has also been open about her complicated relationship with social media in the past.
In 2019, she deleted social media apps from her phone because negative comments made her feel "depressed."
However, she has since re-downloaded the apps and has been active on Instagram and TikTok. In a recent post, she jokingly asked, "Wait can you tell I'm back on Instagram?"
Throughout the years, Gomez has been a role model for self-acceptance and body positivity.
She has been transparent about her struggles with mental health, and has always encouraged her fans to prioritize self-care and to love themselves for who they are.
She has also been an advocate for mental health awareness and has used her platform to raise awareness about the importance of mental health.
Gomez has recently been seen spending time with her new best friend Nicola Peltz Beckham and her husband, Brooklyn Beckham.
The trio even got matching tattoos together.
Gomez continues to inspire her fans with her confidence and self-love, and serves as a reminder to always celebrate and embrace who you are.
Popular Posts:
MUST READ:

GET TOP STORIES VIA INBOX