Updates
Jennifer Lopez poses braless with Ben Affleck


GET TOP STORIES VIA INBOX
Jennifer Lopez, 53, made headlines when she shared never-before-seen wedding photos of her and Ben Affleck, 50, on social media.
In the pictures, Jennifer is seen wearing a revealing wedding dress that left little to the imagination on the top half, going braless.
She revealed that finally getting the wedding she had dreamed of with Ben contributed to making 2022 one of the best years of her life.
Jennifer and Ben initially got engaged almost two decades ago, but they parted ways and pursued other romances.
However, they rediscovered the spark that had first attracted them to each other and rekindled their romance in 2021.
They finally tied the knot last summer in Las Vegas, followed by a mammoth celebration the month after.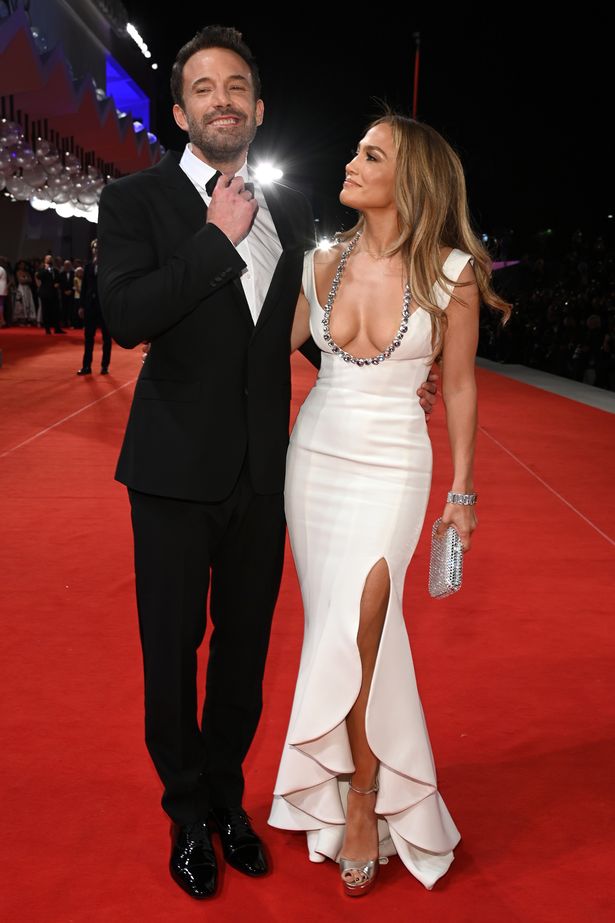 During the wedding, Jennifer wore an extra-glamorous mermaid-style Ralph Lauren fishtail gown with a delicate sheer veil.
She shunned a bra and revealed glimpses of side b–b in her keyhole cut-out dress.
Jennifer photographed herself soon after waking up on the big day, clad in a fluffy white dressing gown and with her hair tied into a casual high ponytail, teasing that there were more photos to come.
While Jennifer received an ultra-rare pink diamond ring from Ben the first time around, it is believed that the follow-up was even more extravagantly priced.
The green jewel, sourced by Beverly Hills Diamonds, is particularly special for J-Lo, as she regards its hue as her "lucky colour".
Jennifer enjoyed the feeling of celebrating her union two months in a row – the first time in Las Vegas and the second at an intimate ceremony conducted at Ben's home in the state of Georgia.
She also posed for a photo beside the glittering Eiffel Tower, which is always lit up in bright gold after dark, and kept it simple as she poured her curves into a classic black bodycon dress.
Regarding her relationship with Ben, Jennifer revealed to Vogue that "People know that he was a very, very special person in my life…
when we reconnected, those feelings for me were still very real." She added that 2022 had been "one of the best years" of her life so far.
Jennifer raised a glass as a toast to the festive celebrations and even donned a pair of goofy sunglasses spelling out the numbers 2023 at one point, as she posed in a bright red dress with no bra beneath it.
The Love Don't Cost A Thing singer has had successful careers in both music and acting.
The photos Jennifer shared gave fans a glimpse into the fairytale wedding she always wanted.
She expressed her happiness at finally getting the wedding she had always dreamed of with Ben and declared 2022 as one of the best years of her life.
Fans can't help but gush over the couple's love story, and these photos have only added to their excitement.
The never-before-seen photos have gone viral on social media, with fans and media outlets sharing them widely.
Many people are praising Jennifer for her bravery in going braless on her wedding day, while others are admiring the couple's love story.
In conclusion, Jennifer Lopez and Ben Affleck's wedding photos have captured the hearts of many.
The couple's love story has been a topic of interest for many years, and these photos have only added to the fascination.
Popular Posts:
MUST READ:

GET TOP STORIES VIA INBOX