Updates
Julia Fox went grocery shopping in just her underwear


GET TOP STORIES VIA INBOX
Julia Fox has been spotted in a grocery store parking lot in Los Angeles wearing a bra and underwear set from Alexander Wang, complete with a denim blazer, slouchy denim boots, and faded jeans that had been converted into a shoulder bag.
The model, actress, artist, and muse accessorized with a pair of boxy black sunglasses and gold earrings.
Fox said that her publicity team had told her that her style was "too s**y" and "too provocative" and that she needed to be more bland.
However, she has now changed her tune, saying, "But f–k that narrative if I want to pop out and wear crazy shit—which is what I want to wear."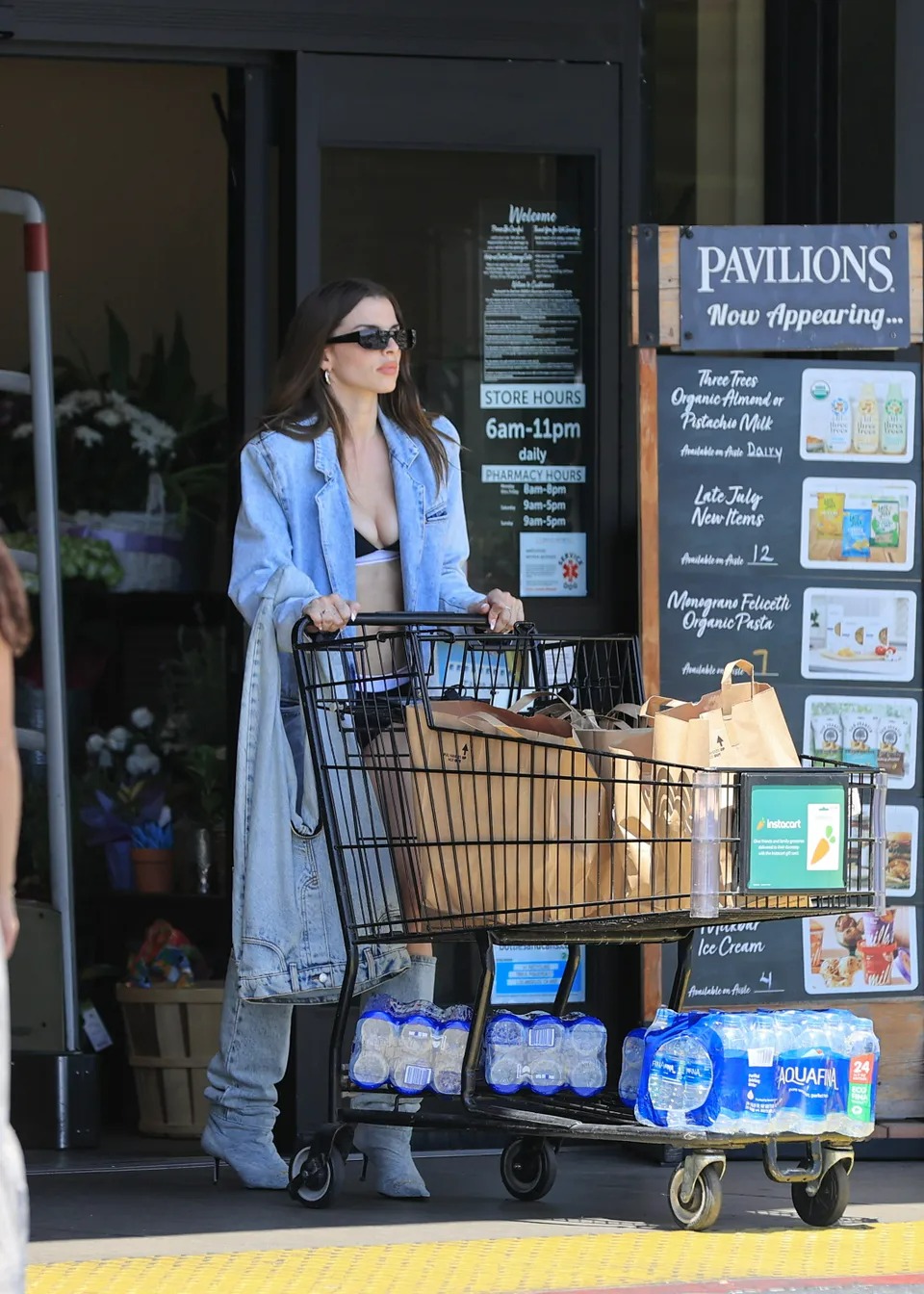 The paparazzi photos of Fox in her bra and underwear set have caught the attention of many on social media, with some praising her for her bold fashion choices and others criticizing her for being "too revealing."
However, Fox has always been open about her love for fashion and her willingness to push boundaries.
In an interview with Vogue last year, Fox discussed her approach to fashion, saying, "I love clothes, I love dressing up. I like to have fun with it. I don't take it too seriously."
She also mentioned that she likes to mix high-end designer pieces with vintage finds and DIY creations.
Fox's outfit in the grocery store parking lot is just the latest example of her willingness to experiment with fashion.
In the past, she has worn everything from a sheer top with a visible nipple piercing to a dress made entirely out of feathers. Whether she's wearing a designer gown on the red carpet or a bra and underwear set to the grocery store, she always manages to make a statement.
Popular Posts:
MUST READ:

GET TOP STORIES VIA INBOX