Updates
Tim Burton & Monica Bellucci walk arm-in-arm in Spain


GET TOP STORIES VIA INBOX
Tim Burton and Monica Bellucci have been spotted walking arm-in-arm in Madrid.
Paris Match magazine has featured a photograph of the pair wearing matching black outfits on its cover.
This sighting comes four months after Bellucci presented Burton with the Lumière Award for lifetime achievement at the Lumière Film Festival in Lyon, France.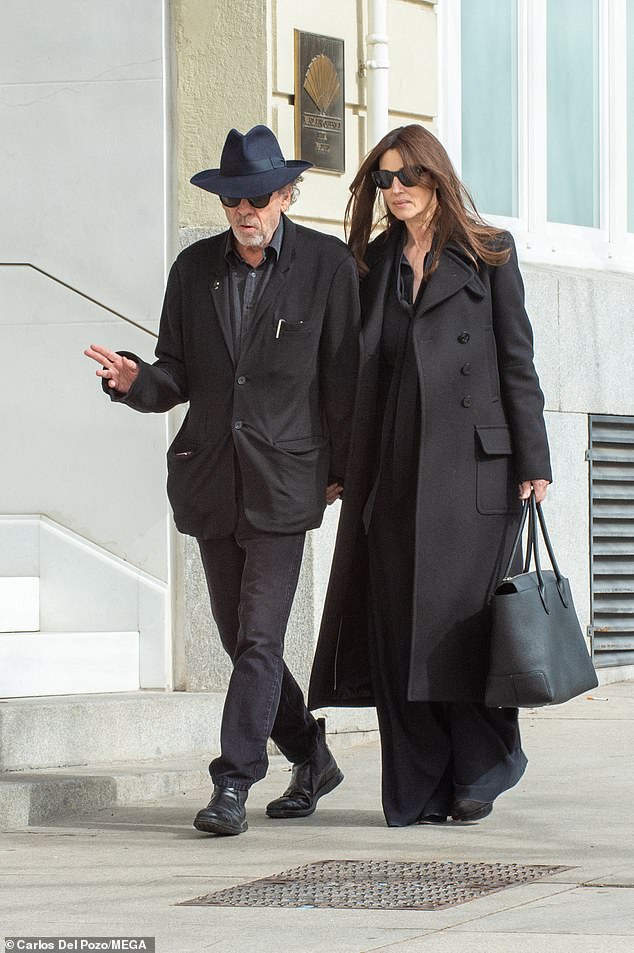 Burton previously had a long-term relationship with Helena Bonham Carter, whom he worked with on many of his films.
They were together from 2001 to 2014 and share two children.
During a December 2022 appearance on the Therapy Works podcast, Bonham Carter spoke about the "painful" nature of their split.
She referred to it as a "very painful divorce" and discussed the difficulties of co-parenting.
Today, Bonham Carter is in a relationship with art historian Rye Dag Holmboe.
She joked on the podcast about the importance of laughter in a relationship, saying "The shortest distance between two people is laughter, not sex.
Sex is overrated — but that might say a lot about my sex."
Meanwhile, Bellucci was previously married to Vincent Cassel, with whom she has two daughters.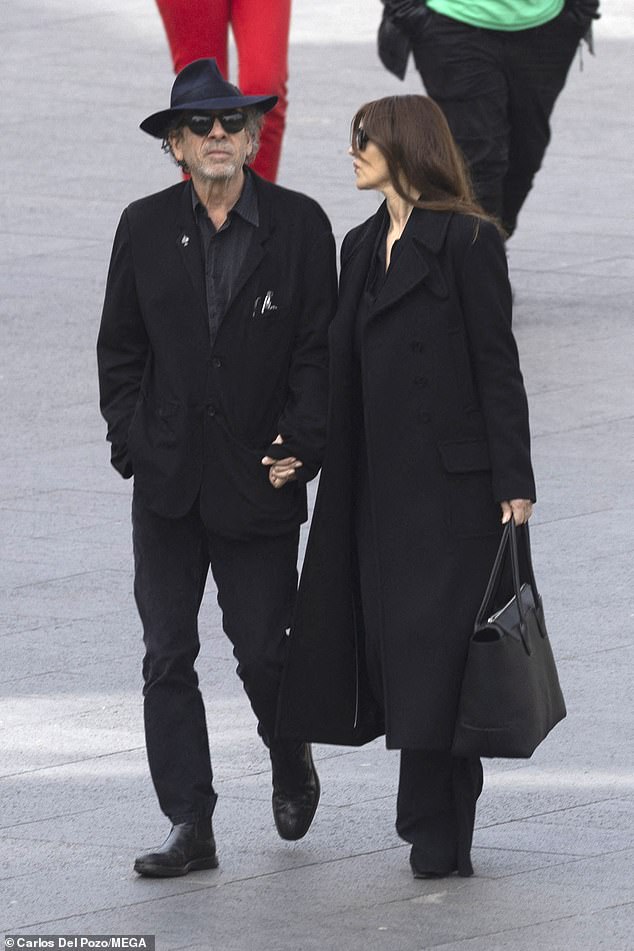 They separated in August 2013 and their reps confirmed their split was "by mutual agreement."
The Italian actress and the French actor met in 1996 while filming The Apartment and went on to star in Irreversible together.
Burton, who is an Oscar-nominated filmmaker, recently co-executive produced the Netflix series Wednesday and directed several of its episodes.
Bellucci can be seen in the upcoming comedy Mafia Mamma opposite Toni Collette.
She also made her stage debut last month as Maria Callas in Letters and Memoirs in New York City.
The relationship between Burton and Bellucci is not confirmed to be romantic, but their outing has sparked speculation.
However, neither of their representatives has commented on the matter.
Popular Posts:
MUST READ:

GET TOP STORIES VIA INBOX