Updates
Amy Winehouse admits fighting with partners


GET TOP STORIES VIA INBOX
Amy Winehouse, the renowned singer, has previously confessed to being violent with her romantic partners.
However, she has strongly denied recent allegations that her husband, Blake Fielder-Civil, reciprocates such behavior.
The couple was allegedly involved in a fight at the Sanderson Hotel in London.
Although police confirmed an incident occurred, they also stated that no charges would be filed, according to the U.K.'s Daily Telegraph.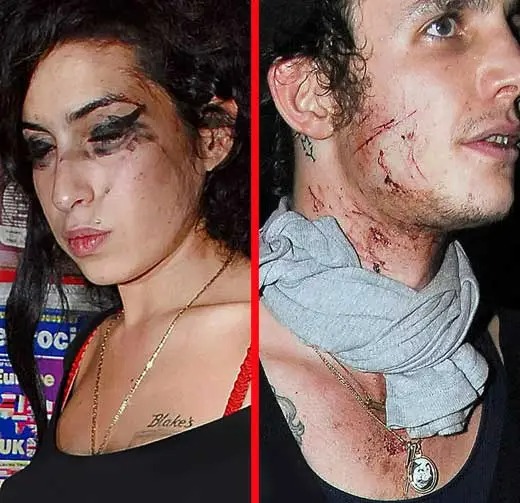 Witnesses reported that Winehouse, appearing bloodied and disheveled, fled the hotel at around 3:30 AM, followed closely by Fielder-Civil.
The couple subsequently took a taxi, purchased cigarettes, and returned to the hotel about an hour later.
Upon seeing the graphic images of herself and Fielder-Civil battered and bruised in the newspapers, Winehouse reached out to blogger Perez Hilton, recounting the events of that evening.
She emphasized that her husband had not harmed her, stating, "I was cutting myself after he (Blake) found me in our room about to do drugs with a call girl and rightly said I wasn't good enough for him. I lost it and he saved my life."
The recent incident serves as a reminder for those who are struggling with substance abuse and mental health issues to seek professional help.
For readers in the UK, the National Health Service (NHS) offers a comprehensive list of resources and helplines.
Popular Posts:
MUST READ:

GET TOP STORIES VIA INBOX