Updates
Lindsay Lohan found unconscious in hotel room


GET TOP STORIES VIA INBOX
It was reported that Lindsay Lohan was found unconscious in the penthouse of the Ritz-Carlton hotel in Marina del Rey, California.
According to TMZ, members of her entourage became concerned when they could not wake her up at around 10:15 a.m.
Paramedics were called to the scene to assess the situation and determined that there was no cause for concern.
Despite earlier local reports, Lindsay was not hospitalized.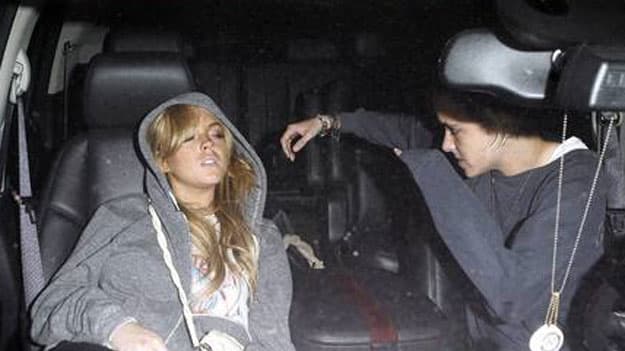 Dina Lohan, Lindsay's mother, spoke to The Post about the incident, stating, "She's fine. It was all twisted. I'm not going to make any comment."
Dina went on to explain that Lindsay had been working hard and was simply exhausted.
"She's been working very hard, she's been working through the night," Lohan said.
"She was just exhausted. She did not go to the hospital. They had a doctor on the set who checked her out."
"She's been working long hours. They wrapped up at 6:15 this morning. The movie's doing great."
A friend of Lindsay's also spoke to The Post, saying that the whole incident was much ado about nothing and was due to Lindsay's heavy film schedule.
"She's shooting two films at once, she's exhausted, that's a lot of work for someone who hasn't worked in 5 years," the friend said.
They also stated that Lindsay was sober and did not go out the night before.
Dina Lohan also referenced her daughter's medical history and shot down the rumor that Lindsay was rushed to the hospital.
"You know Lindsay has asthma as well," Lohan said.
"She didn't go to the hospital she went home, she's going to get a long sleep. She's perfectly fine."
Lindsay is currently in the area to film her starring role as Elizabeth Taylor in the Lifetime film "Liz & Dick."
TMZ reported that the actress is back at work on the set. This is not the first time Lindsay has made headlines for a hospital visit.
She was hospitalized after her Porsche rear-ended an 18-wheeler on the Pacific Coast Highway in Los Angeles.
Though photos showed she suffered bruising after the accident, which totaled her car, her rep said she was not seriously injured.

GET TOP STORIES VIA INBOX