Updates
Jamie Foxx Caught Kissing Mystery Woman On Boat


GET TOP STORIES VIA INBOX
Actor Jamie Foxx was spotted getting cozy with a mystery woman on a yacht in Cannes over the weekend.
Foxx, who is 54 years old, was seen laying on top of the woman and kissing her while both were dressed in swimwear.
The woman, who wore a red two-piece swimsuit and gray shorts, later took a ride on a jet ski with Foxx, who was dressed in a blue t-shirt and shorts.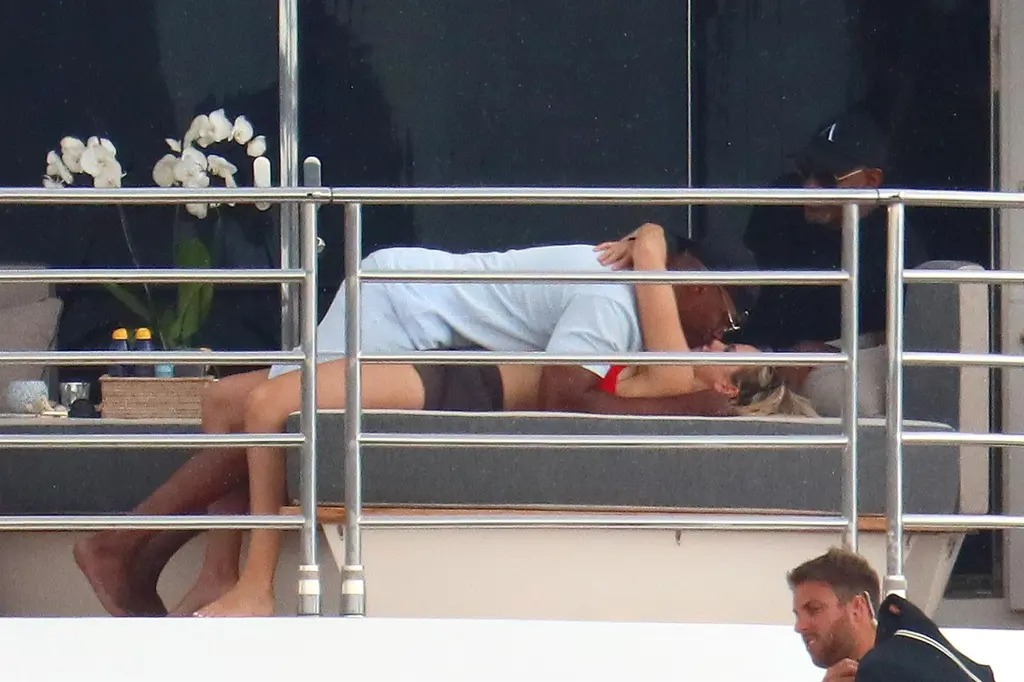 This outing comes just weeks after Foxx was seen in Miami for the Formula 1 Grand Prix.
During his trip to Miami, he was seen party-hopping with LeBron James and Meek Mill and dining at a popular celebrity hangout called Carbone Beach.
The trio also made an appearance at GALA Miami, where Foxx performed an a capella version of Kanye West's hit "Gold Digger."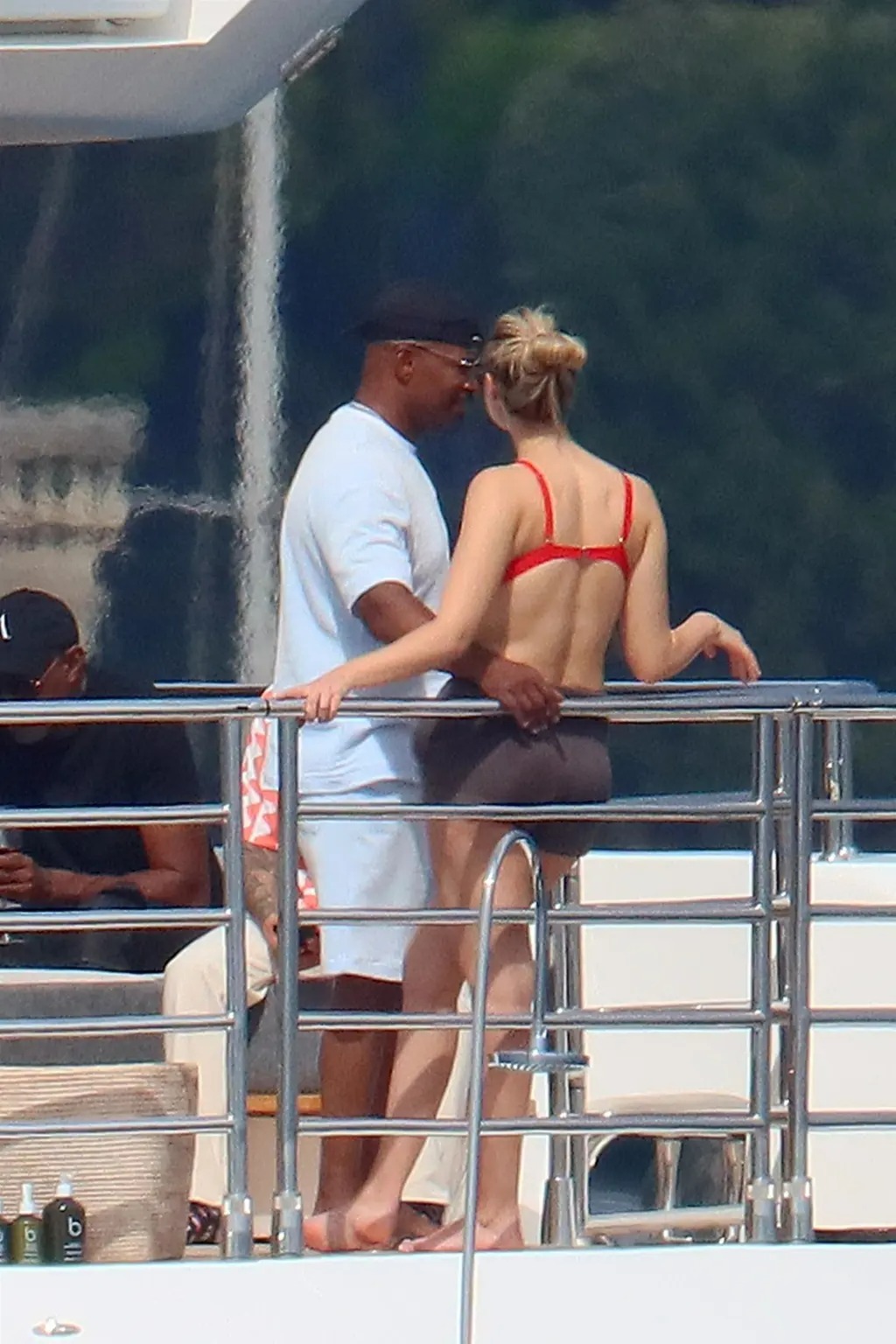 Foxx declared "I'm Jamie motherf–king Foxx" before asking the DJ to restart the song "Going Bad" by Meek Mill and Drake.
Foxx has a long history in the entertainment industry, with a career spanning over three decades.
He is perhaps best known for his roles in films such as "Ray," "Django Unchained," and "Spiderman: No Way Home."
In addition to his acting career, Foxx is also a singer and comedian.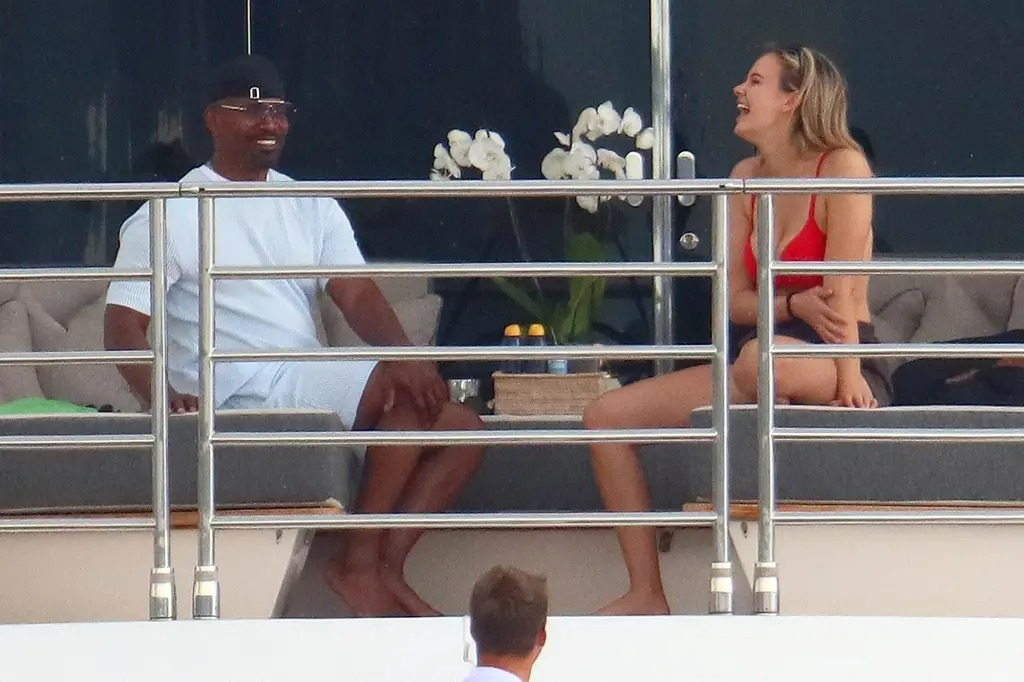 Foxx has been linked to several high-profile relationships over the years. He was previously in a relationship with Katie Holmes, who he dated from 2013 until their split in 2019.
The couple kept their relationship private for the most part, only appearing together publicly at the Clive Davis Pre-Grammys Gala in New York in 2018, just one year before their breakup.
It is currently unclear who the mystery woman on the yacht with Foxx is or what the nature of their relationship is.
However, the public display of affection has sparked speculation about the possibility of a new romance.
Foxx's outing on the yacht in Cannes also follows a busy period of activity for the actor. In addition to his trip to Miami, he has also been busy with work and other projects.
He recently starred in the film "Spiderman: No Way Home" and has several other projects in the works.
Despite his busy schedule, Foxx seems to be making time for relaxation and enjoyment as well. His outing on the yacht with the mystery woman is just one example of this.
It remains to be seen what the future holds for Foxx and his love life, but for now, it seems that he is enjoying himself and making the most of his time in Cannes.
Popular Posts:
MUST READ:

GET TOP STORIES VIA INBOX