Updates
Hugh Jackman shares sweet throwback photo with wife


GET TOP STORIES VIA INBOX
Hugh Jackman and Deborra-Lee Furness are one of Hollywood's most enduring couples, having been married for 25 years.
To celebrate their silver wedding anniversary, Jackman shared a throwback photo on his social media account, showing the couple looking young and in love.
The photo, which was taken "20ish years ago," sparked a flurry of comments from fans, with one comparing Jackman's hairstyle to that of High School Musical's Troy Bolton, played by Zac Efron.
Jackman and Furness first met on the set of Furness' Australian TV series Correlli, where they quickly hit it off.
In an interview with People magazine, Jackman revealed that he knew Furness was the one just two weeks after meeting her.
"From nearly the moment we met, I knew our destiny was to be together," he said.
The couple tied the knot in April 1996 at a church outside Melbourne, just one year after they met.
They have two children together, Oscar and Ava, who are now 21 and 16 years old respectively.
In his social media post, Jackman shared a heartfelt message to his wife, thanking her for their 25 years of marriage and expressing his love for her.
"Being married to you Deb is as natural as breathing," he wrote.
"In our 25 years – our love has only grown deeper. The fun, excitement and adventure more exhilarating; the learning even greater."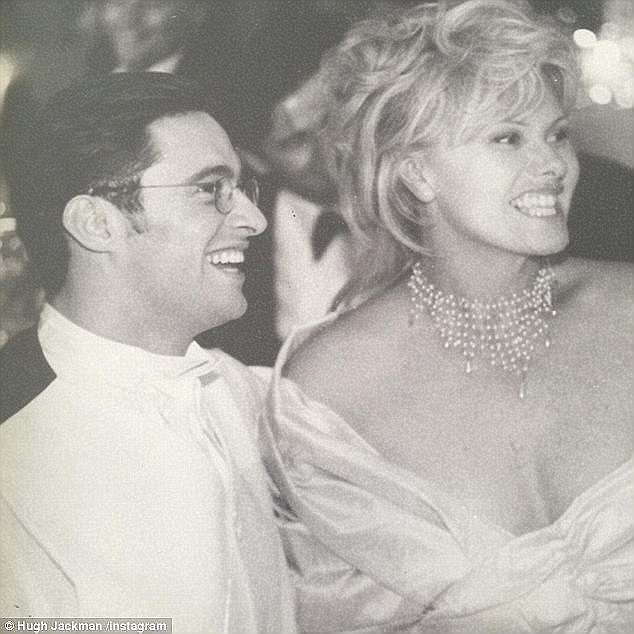 Jackman and Furness have been a popular Hollywood couple for many years, and their relationship has stood the test of time.
Despite the many challenges they have faced, they have remained committed to each other and continue to support each other in their respective careers.
In addition to his successful acting career, Jackman is also a singer and dancer, and is best known for his role as Wolverine in the X-Men film series.
Furness, on the other hand, is an actress, producer, and activist, known for her work on Australian television and film.
The couple's commitment to each other and their family has been an inspiration to many, and their throwback photo serves as a reminder of the love they share.
As one fan commented on Jackman's post, "Both gorgeous then and both gorgeous now."
'What in the Zach Efron in HS Musical is this?! Haha much love,' another happy fan wrote.
Popular Posts:
MUST READ:

GET TOP STORIES VIA INBOX