Updates
Queen Elizabeth II has died


GET TOP STORIES VIA INBOX
The Queen has died this afternoon, aged 96, Buckingham Palace has confirmed.
In a statement released by the official Royal Family twitter account, the news read: "The Queen died peacefully at Balmoral this afternoon. The King and The Queen Consort will remain at Balmoral this evening and will return to London tomorrow."
The death of Queen Elizabeth II is being mourned in Britain and across the world. The country's longest-reigning monarch died Thursday at age 96.
Large crowds are expected to gather outside Buckingham Palace in central London, while tributes pour in from across the country and the world. Fears had been growing as the royal family rushed to Scotland to be by the queen's side after Buckingham Palace said she had been placed under medical supervision.
Her family gathered at her Scottish estate after concerns grew about her health earlier on Thursday.
The Queen came to the throne in 1952 and witnessed enormous social change.
With her death, her eldest son Charles, the former Prince of Wales, will lead the country in mourning as the new King and head of state for 14 Commonwealth realms.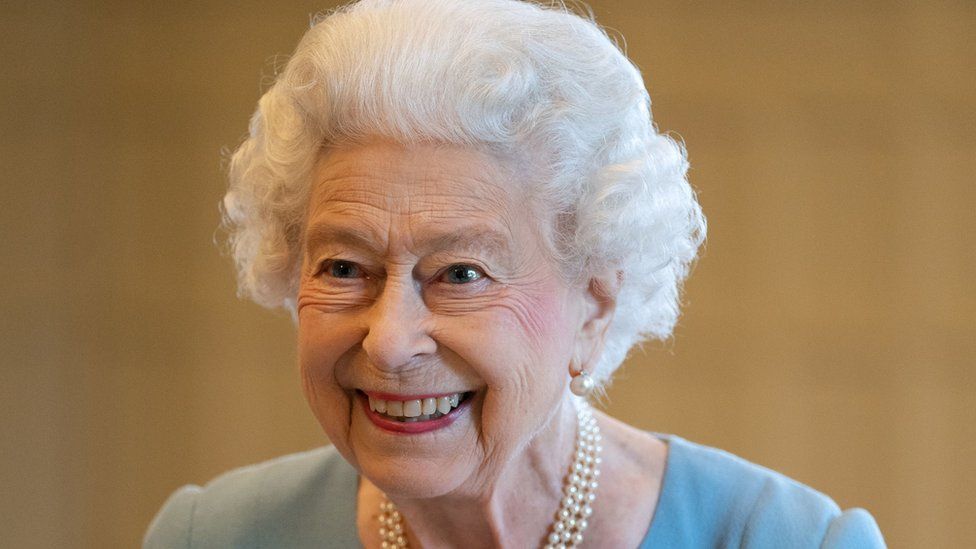 Government plans for the Queen's death have been in place for decades explaining the plans that will be in place after she dies.
Details of 'Operation London Bridge' suggest the day the Queen dies will be known as 'D-Day'.
Operation Unicorn is the plan in place for if the Queen dies in Scotland. It has been regularly revised over the years to ensure an organise procedure when the time comes.
Upon her death in Scotland, the Scottish Parliament will be immediately suspended.
There will then be 36 hours given for to prepare a motion of condolence.
Her body would be carried to Holyroodhouse where it would rest, before being carried to St Giles' Cathedral in Edinburgh.
The Queen's body would then make her final trip home, with her coffin taking the Royal Train from Waverley Station back to London.
Charles, 73, is the eldest of four children born to the queen and her late husband, Prince Philip, who died last year.
Charles immediately became king upon Elizabeth's death.
Queen Elizabeth II's tenure as head of state spanned post-war austerity, the transition from empire to Commonwealth, the end of the Cold War and the UK's entry into – and withdrawal from – the European Union.
Her reign spanned 15 prime ministers starting with Winston Churchill, born in 1874, and including Liz Truss, born 101 years later in 1975, and appointed by the Queen earlier this week.
She held weekly audiences with her prime minister throughout her reign.
At Buckingham Palace in London, crowds awaiting updates on the Queen's condition began crying as they heard of her death. The Union flag on top of the palace was lowered to half-mast at 18:30 BST.
Popular Posts:
MUST READ:

GET TOP STORIES VIA INBOX