Updates
Katherine Heigl suffers an embarrassing wardrobe malfunction on stage


GET TOP STORIES VIA INBOX
Nothing is worse than a wardrobe disaster, particularly if you're in the public eye. If you're on stage in front of a live crowd, the situation is considerably worse.
While accepting a Best Actress award in Las Vegas, Katherine Heigl came within a whisker of exposing her b–b, The Sun reported.
Host Billy Bush stepped in and saved the day, holding her strap in place and giving the actress the chance to say a few words without worry of showing too much flesh.
The actress was so shocked that she found it difficult to finish her speech.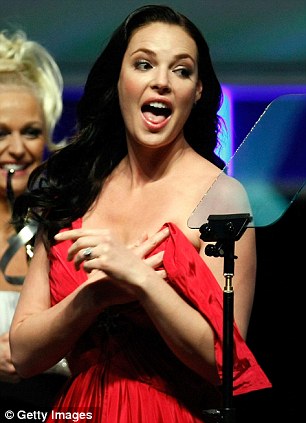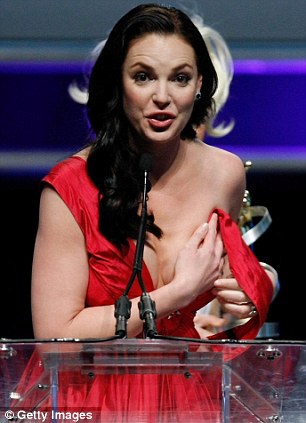 "Oh my," Billy Bush Tweeted. "Hosting showest awards in LV. Heigl comes up to get award, dress strap breaks…I hold her top on while she accepts!"
A rep for Heigl tells UsMagazine.com: "She appreciated Billy's 'support.'"
After receiving her award, she went backstage and found a pin to secure the strap before heading to the photographers' enclosure to show off her new award.
Explaining why the Knocked Up star was picked for the honor, event official Robert Sunshine said: "Her ever-present charm and innate talent have made Heigl's transition from TV screen to silver screen seemingly effortless.
"Her comedic timing and flair for acting are showcased in each of her roles and have captivated audiences around the globe."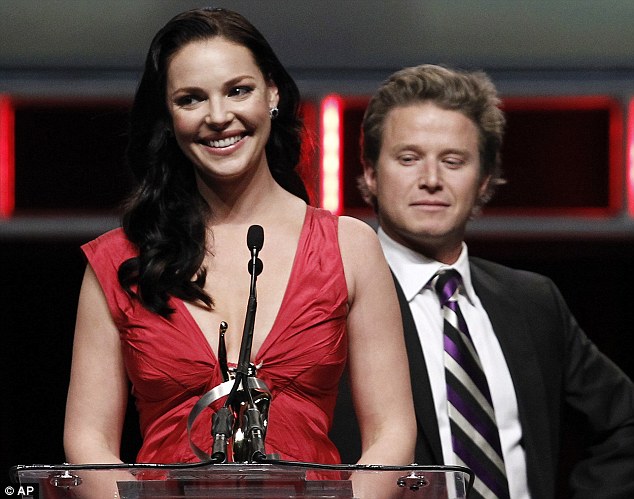 Her impressive roster of acting roles includes her five-year stint on Grey's Anatomy, after which she broke onto the big screen with the 2007 summer blockbuster Knocked Up, from director Judd Apatow.
This was followed up by her box office favorite 27 Dresses, which proved to audiences across the country that Heigl has star power. Last year she starred in The Ugly Truth and will be seen later this year in Life As We Know It.
Katherine got dressed up for the second day in a row at the film event, which was held at the Paris hotel in Las Vegas.
Following her first outing, earlier in the day, wearing a tight-fitting black dress, the actress went for a more glamorous look at the final night's awards show combining a knee-length red dress with a pair of gold Christian Louboutin peep-toe heels.
Heigl returns to the big screen in June, costarring with Ashton Kutcher in the comedy Killers.

GET TOP STORIES VIA INBOX