Updates
Lady Gaga and Tom Cruise Kiss at Her Concert


GET TOP STORIES VIA INBOX
Lady Gaga has just released a new song called "Hold My Hand," which was written just for Tom Cruise's upcoming film "Tom Gun: Maverick."
Tom Cruise was among the enthusiastic crowd members witnessing Lady Gaga's Lady Gaga Jazz & Piano event in Las Vegas.
Gaga posted two photographs on Instagram on Monday of herself and Cruise kissing on the cheeks.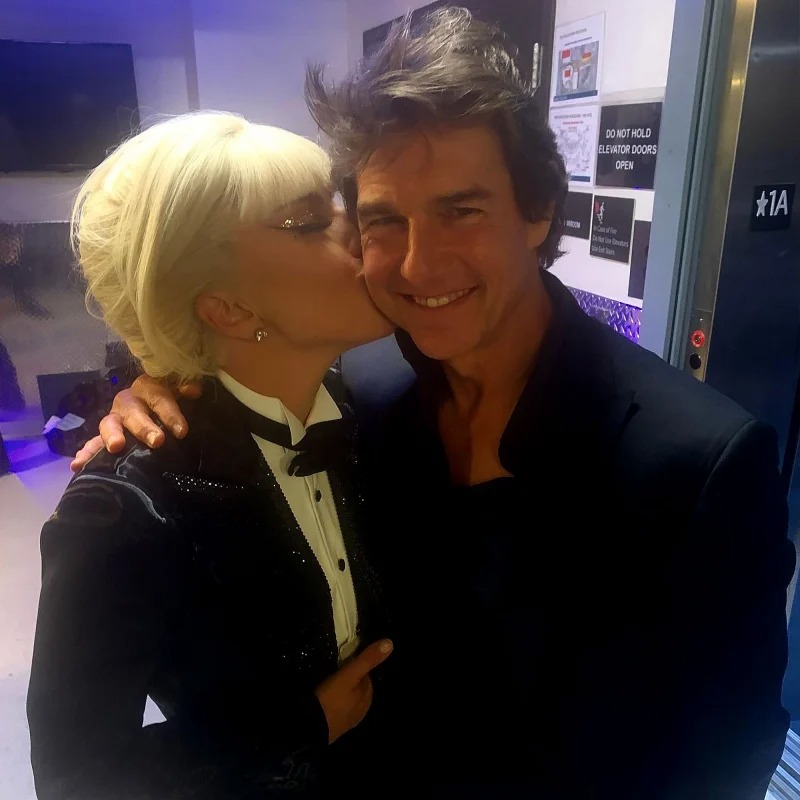 Fans were taken aback since they had no idea the two stars were so close, but Gaga revealed that she was pleased to meet the actor at her Park Theater Jazz & Piano concert residency.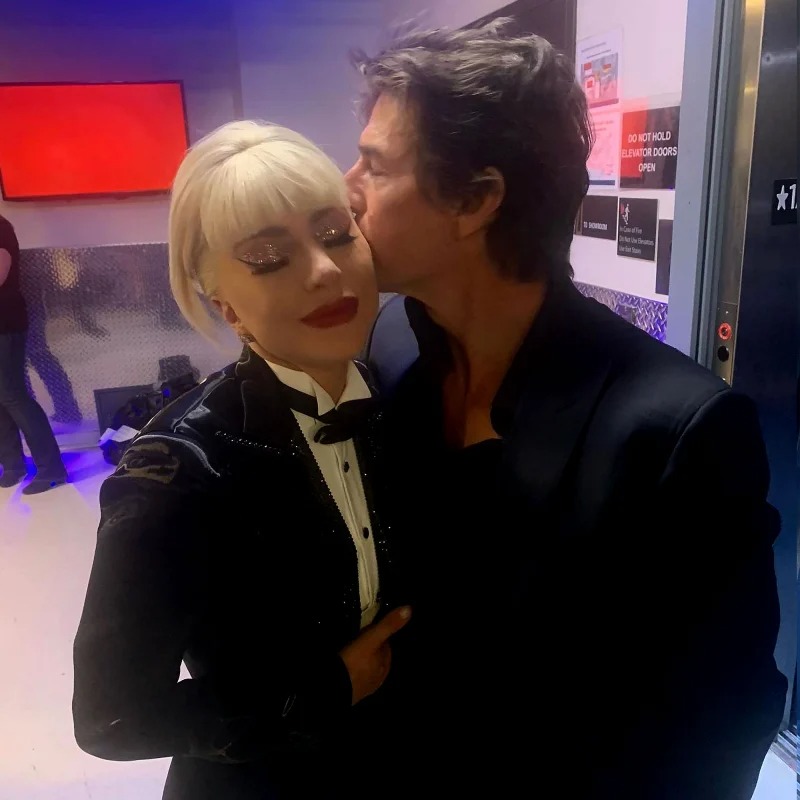 "Thank you for coming to the show last night," the 36-year-old singer captioned photos she shared on Twitter with the Mission: Impossible star on Monday, May 2. ""I love you my friend @tomcruise."
As she performed oldies like Luck Be A Lady and Anything Goes, the A Star Is Born star sported a gleaming tuxedo with a white shirt and bow tie.
Her blonde hair was styled up in a bun. With a bold red lip, glittering eye shadow, and black eyeliner, she looked ready for the stage.
In a black suit and shirt, the Mission: Impossible star looked sharp.
In the action picture, the Rain Man star reprises his role as top-tier pilot Maverick. For the soundtrack, the singer of "Born This Way" penned the song "Hold My Hand."
Gaga said on Wednesday that her film's song, "Hold My Hand," will be released on Tuesday, and described it as a "love letter" to her fans.
"When I wrote this song for Top Gun: Maverick, I didn't even realize the multiple layers it spanned across the film's heart, my own psyche, and the nature of the world we've been living in. I've been working on it for years, perfecting it, trying to make it ours," she wrote on Instagram announcing the news. "I wanted to make music into a song where we share our deep need to both be understood and try to understand each other — a longing to be close when we feel so far away and an ability to celebrate life's heroes."
Gaga went on, "I'm so grateful to Tom and Hans and Joe for this opportunity — and it's been a beautiful experience working with them. Me, BloodPop, Ben Rice and everyone else who worked on it with us are so excited to share it with you. This song is a love letter to the world during and after a very hard time. I've wanted you to hear it for so long. And I'm so excited to give it to you on May 3. 'Hold My Hand.' "
Popular Posts:
MUST READ:

GET TOP STORIES VIA INBOX