Updates
Elizabeth Taylor slept with Ronald Reagan, had a three*some with JFK


GET TOP STORIES VIA INBOX
Elizabeth Taylor once famously stated that she only ever slept with the seven men she married.
However, a stunning new book claims that she had s** with a slew of actors, including future American presidents Ronald Reagan and JFK.
According to an explosive new biography, the first experience occurred while she was a teenager, and the second occurred as part of a 3some with actor Robert Stack.
Elizabeth Taylor: There is Nothing Like a Dame is an explosive new biography by authors Danforth Prince and Darwin Potter, who spent years searching for the scandalous secrets of the iconic actress' relationships and affairs.
According to the Daily Express, Prince and Porter allege Reagan was 36 when he invited a young Taylor to dine with him at his Hollywood Hills home, where she seduced him, in their book, which promises "all the gossip unfit to print from the glory days of Hollywood."
According to the book, after being seduced at Reagan's Hollywood Hills home, the actress confessed to a friend, stating, "Reagan was treating me like a grown woman, and that thrilled me."
'We sat on his sofa and I could tell he wanted to get it on but he seemed reluctant to make the first move. I became the aggressor.
'After a heavy make-out session on the sofa, we went into the bedroom.'
According to the book, Regan [born in 1911] was 36 years old at the time of the claimed meeting, which would have occurred in 1947.
Taylor, who was born in 1932, would be 15 years old at the time.
Her other political sexual affair was with future president John F Kennedy, whom she first met in London when she was seven years old.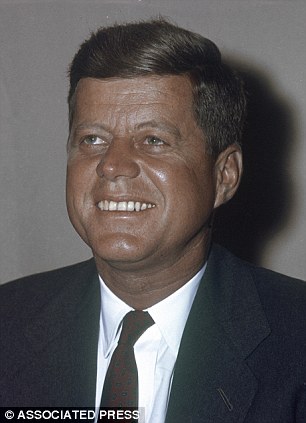 She told pals she ended up in a 3some with Kennedy and actor Robert Stack, according to the book. The next year, she boasted of a similar incident with Marlon Brando and Montgomery Clift, who were both prominent men in Hollywood at the time but were secretly bisexual.
According to Prince and Porter, Taylor had affairs with Peter Lawford, Errol Flynn, Tony Curtis, Paul Newman, and Frank Sinatra, with her relationship with the last being one of the more serious.
The book paints a less-than-flattering picture of the actress, alleging that after her affair with Frank Sinatra ended, she sought to blackmail him into marrying her by claiming she was pregnant with his kid.
Eight-times-wed Taylor married Nicky Hilton first, a hotel heir, when she was 17 years old, but she already had a reputation as a maneater.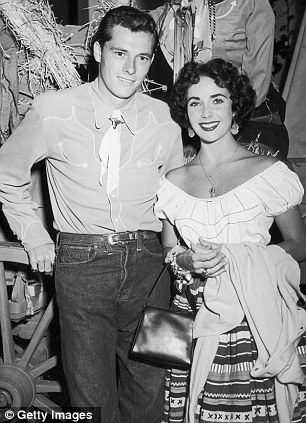 She is alleged to have slept Grace Kelly's future husband Prince Rainier of Monaco while on her honeymoon with Hilton, and subsequently had midday trysts with married Tony Curtis.
The book comes to a close in the 1960s, shortly after her first of two marriages to Burton. It ignores her two most recent spouses, politician John Warner and construction worker Larry Fortensky, both of whom are still living.

GET TOP STORIES VIA INBOX