Updates
Sandra Bullock Opens Up On filming Naked Scene With Ryan Reynolds: 'I Didn't Look!'


GET TOP STORIES VIA INBOX
Sandra Bullock has spoken about filming a naked scene with Ryan Reynolds for the 2009 film The Proposal, and it seems like it may have been difficult at times, especially when Reynolds' testicles came out at one point.
The couple starred together in Anne Fletcher's rom-com The Proposal, which was released in 2009. Bullock's Margaret trips over while searching for a towel after a shower and collides with Reynolds' Andrew, who had just stripped off his clothing after going for a run.
The two had reportedly been friends for years before co-starring in the film, which made the intimate setup more difficult than a regular closed set, especially when faced with Reynolds' not-so-little package.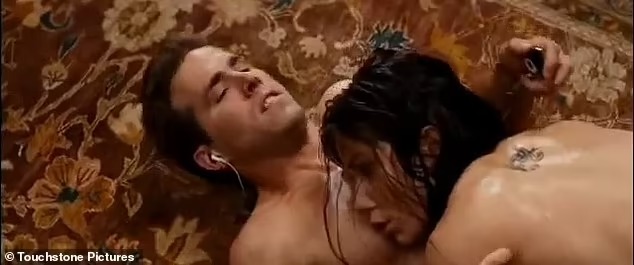 "Ryan and I have known each other since we were prepubescent. We go way, way, way back," the Blind Side actress, 57, admitted on the "About Last Night Podcast with Adam Ray" podcast on Friday, December 3. "We had to do the naked scene that day and Anne Fletcher — our director who's just incredible, she's great — had a closed set, which means no one's allowed to be on there, just hair and makeup coming in to fluff and hide. Ryan and I have these flesh-colored things stuck to our privates, my hair is strategically over the nipples and Ryan's little — not little, at all — It's just whatever's there, and I don't know because I didn't see it, I didn't look!"
She went on to say that the Deadpool actor's dangly bits were 'stuck wherever it needed to be stuck.'
She explained that the performers "couldn't really move" when they had to crash and then land on the floor during the scene.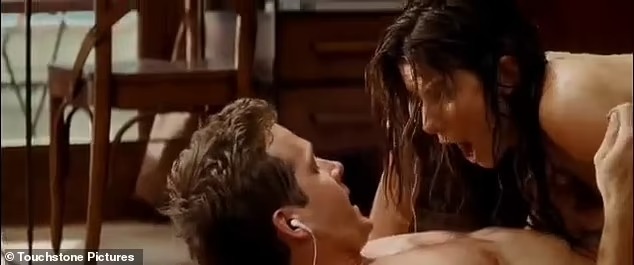 "Then," said Bullock, "I hear Anne Fletcher from the darkness go, 'Ryan, we can see your ball sack!' I'm like, 'Oh God!' because you wanna look down but I'm like, 'Don't look down. Don't look down.' … Everyone in the darkness spun around to see if they could find a monitor. I was like, 'Anne, there's a way to present that information….' "
The actress, though, repeated that "it wasn't my business to look," reminding listeners that Ryan was in charge of the situation. "He was just so cool. Unflappable. He is absolutely unflappable," she said.
The Unforgivable actor also described why she consented to take part in the scenario.
"I was like, 'I will do this naked scene only if I can be humiliated and funny,'" Bullock said. "You will not see me trying to attempt being sexy naked — in real life or onscreen. There's just no point in it! It was for that reason, with a friend that you trusted comedically, and safety-wise I knew I was in the presence of safety."

GET TOP STORIES VIA INBOX