Updates
Jeff Bezos & Girlfriend Lauren Sanchez Have Lunch Date in New York City


GET TOP STORIES VIA INBOX
Jeff Bezos and Lauren Sanchez were photographed enjoying an autumn day in New York City along with Sanchez's ex, Tony Gonzales, and his wife, October.
For their lunch date at Cipriani, the whole group dressed casually, with Bezos, 57, wearing a blue polo shirt and trousers and Sanchez, 51, wearing shoes and a modest day dress beneath her white coat.
NFL tight end (retired) Gonzalez, 45, and his wife October, a television personality who has been on "Daily Pop," "Beat Shazam," and other shows since 2009, smiled as they trailed Sanchez and Bezos, who were dressed casually in T-shirts, jeans, and shoes.
As they parted ways, both Bezos and Sanchez were beaming from ear to ear, with the billionaire Amazon mogul sporting a smear of his girlfriend's pink lipstick on his face.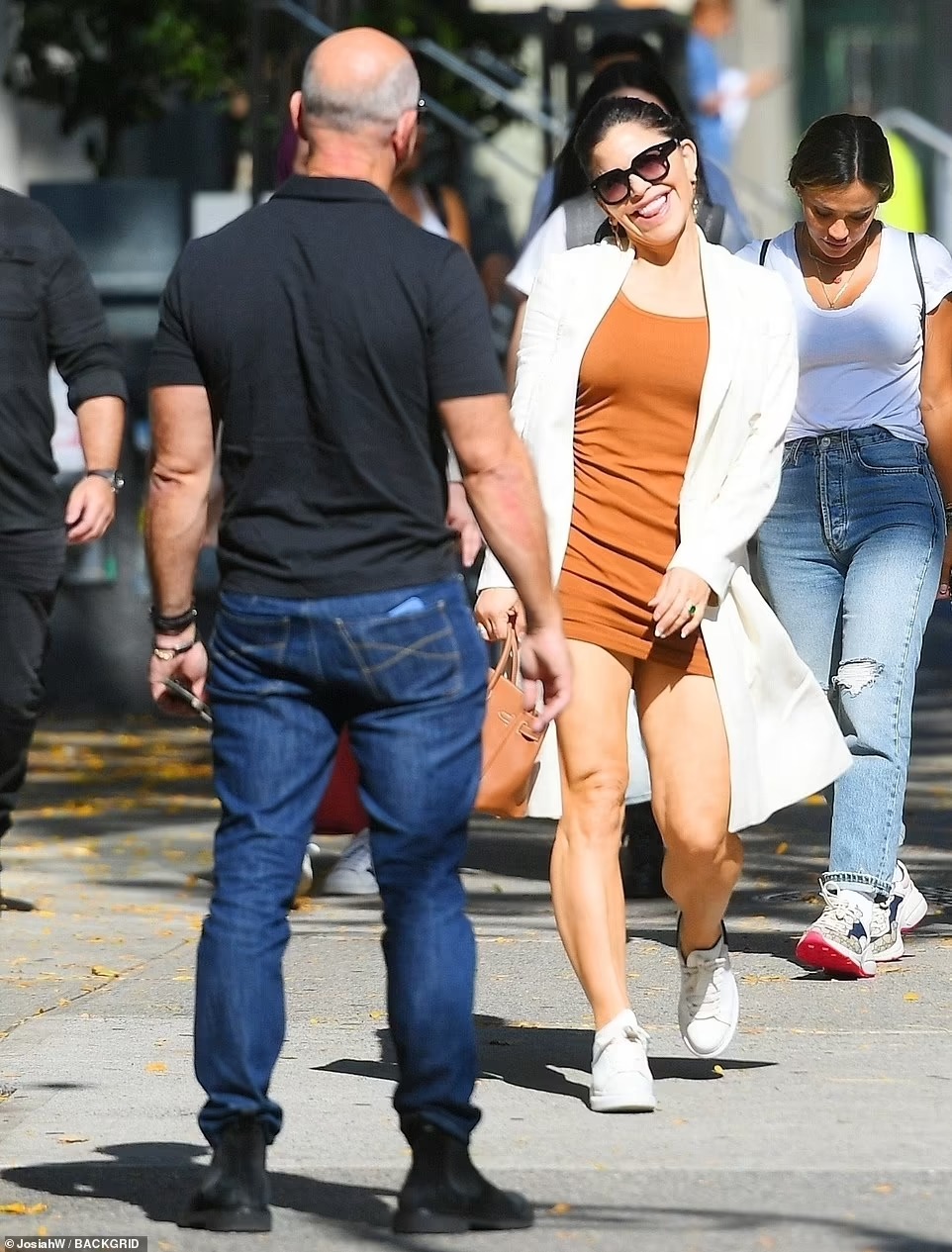 The couple was in Texas earlier this week to see Blue Origin's second successful passenger journey into space. Their romance was announced only hours after Bezos announced his divorce from his then-wife Mackenzie Scott in January 2019.
Sanchez's left ring finger was adorned with a big ring. Despite the fact that the ring is on a particularly significant digit, the pair has yet to formally declare their engagement.
Sanchez, though, appears to have been wearing the ring for at least a few days based on her Instagram photos.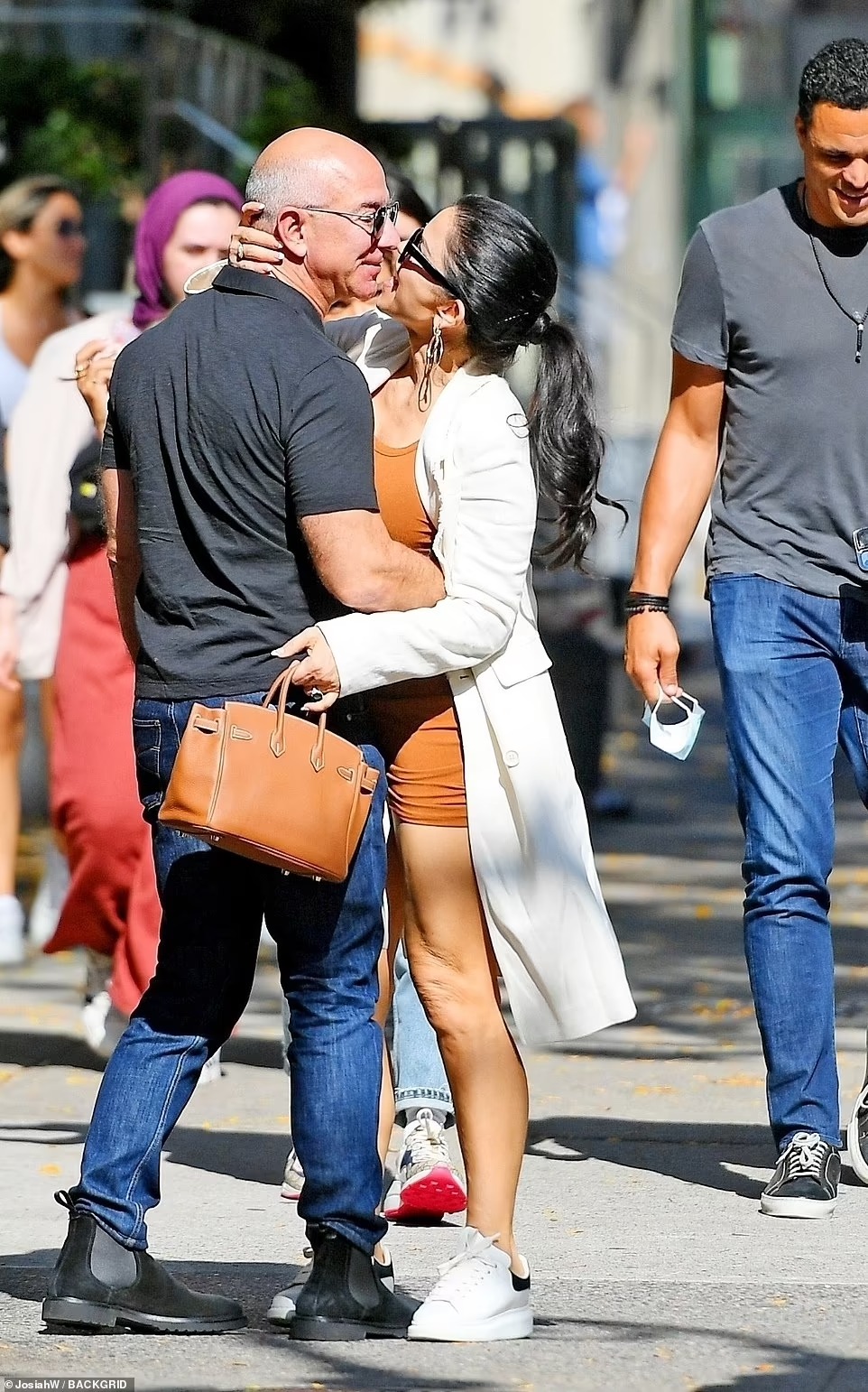 For those who are curious, Jeff is no longer the world's wealthiest person. Elon Musk, the founder of Tesla, just took the top place, with a net worth of $214.8 billion, compared to Jeff's $197.8 billion.
In early 2019, Bezos and his ex-wife, MacKenzie Scott, divorced in front of the world. Bezos has since stepped down as CEO of Amazon (he is now executive chairman) and pursued a variety of other projects, including flying himself into space.
In July, he was a passenger on the New Shepard, a rocket ship built by his company Blue Origin, for its maiden crewed mission.
Popular Posts:
MUST READ:

GET TOP STORIES VIA INBOX