Updates
Prince Harry Gets Birthday Wishes From Royal Family


GET TOP STORIES VIA INBOX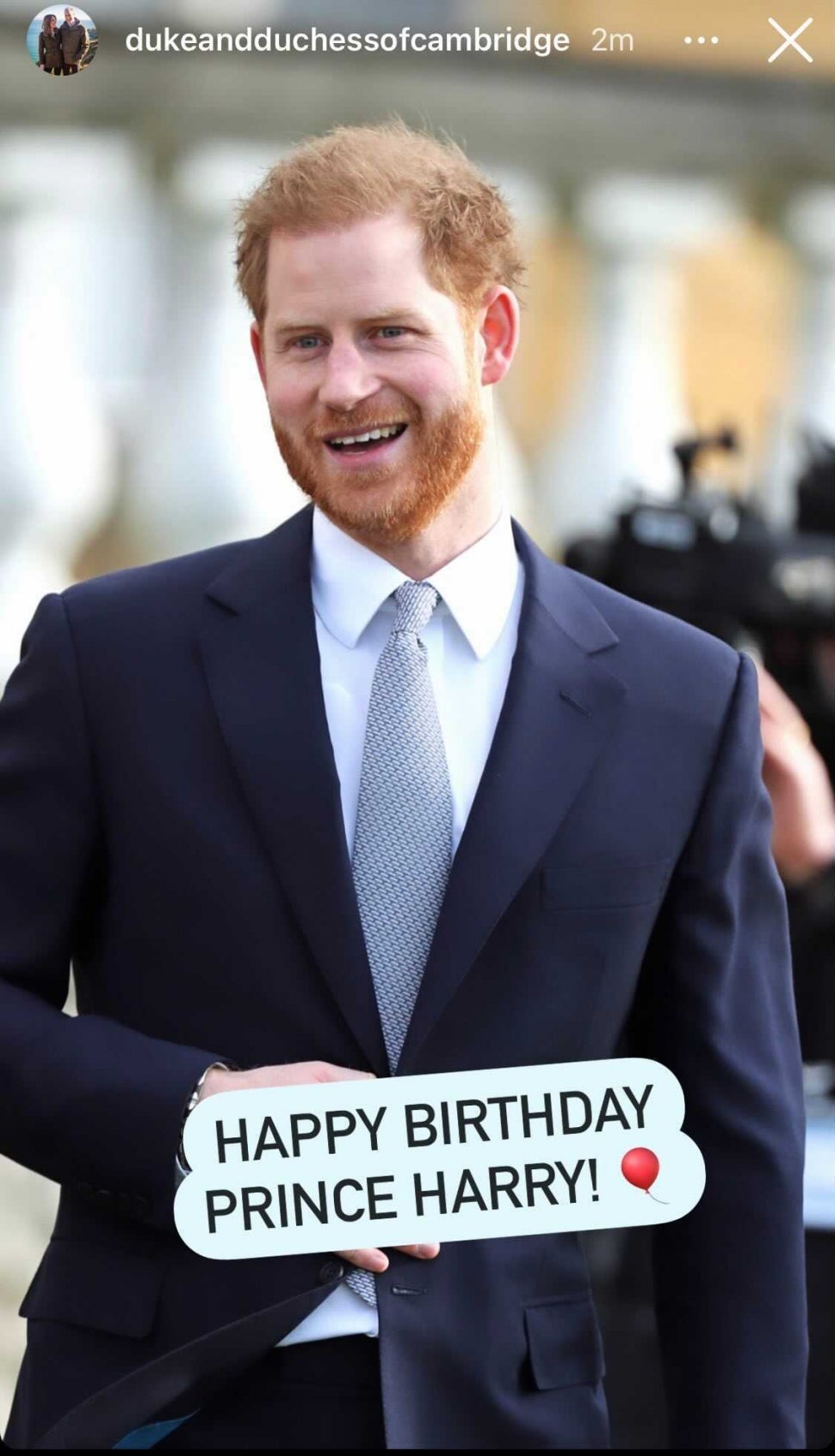 Instagram / Duke and Duchess of CambridgeYesterday was Prince Harry's 37th birthday! Members of Harry's family celebrated the prince's birthday with happy birthday messages and some really nice photographs on their social media pages, as is customary.
On Wednesday, September 15, Prince William and Duchess Kate shared a photo of Harry on Instagram with the comment, "Happy Birthday Prince Harry." On the same day, Harry and Meghan Markle were selected to Time magazine's list of the 100 most influential people in 2021, and they posed for their first magazine cover.
The birthday greeting accompanied three photos of Harry on the Clarence House account, which is the Instagram home of family patriarch Prince Charles and his wife, Camilla, Duchess of Cornwall — one childhood shot where he can be seen smiling alongside his father, another flashback photo of the duo from the opening ceremony of the 2014 Invictus Games, and in between those images, a beaming Harry.
"Happy Birthday to the Duke of Sussex!" read a banner that included a cake emoji.
The official Royal Family Instagram feed, which provides updates on Queen Elizabeth II and other royals, also congratulated Harry on his special day.
"Wishing The Duke of Sussex a happy birthday today!" Queen Elizabeth tweeted from her official @RoyalFamily account. A red balloon emoji provided a festive touch. Four photographs of Harry were included, one of which included Meghan Markle.
In fact, the former Meghan Markle was the recipient of similar congratulations just a month ago, when all three of those Instagram accounts posted in her honor to commemorate her 40th birthday.
David Beckham, a royal family friend, also wished Harry a happy birthday on Instagram.
Because Prince Harry and Meghan Markle stopped using personal or royal-affiliated social media accounts earlier this year, the Duke of Sussex has not responded publicly to the good wishes.
The birthday love comes amid allegations of discord in the royal family, especially between Harry and William, which arose following Harry and Meghan's departure from senior royal roles and their candid interview with Oprah Winfrey.
"I was trapped but I didn't know I was trapped," Harry said at the time. "Trapped within the system like the rest of the family. My father [Prince Charles] and my brother are trapped. They don't get to leave and I have huge compassion for that."
Despite the fact that the brothers have seen one other in person since the rumored conflict began, Omid Scobie, a royal reporter and co-author of Finding Freedom, a book about Harry and Meghan, told ET's Nischelle Turner that their relationship "is still very much one of distance."
"These are still two brothers who aren't in regular communication, or in much communication at all, and I think they remain on these very different paths," the author said. "They are very different men. And I think that William has certainly become someone who is really living his life for the crown, for the institution. Harry has really sort of gone completely in the opposite direction."
"They will never see eye to eye," he added, "and until both sides can acknowledge that, they will never move forward."
The Sussexes were both named on Time's list of the 100 most influential people earlier today.
Popular Posts:
MUST READ:

GET TOP STORIES VIA INBOX