Updates
Jennifer Lopez forgets price tag on floral ensemble


GET TOP STORIES VIA INBOX
Although Jennifer Lopez's love is free, her cape has a hefty price tag.
The Hollywood singer and actress made a fashion faux pas when she showed up in a floor-length flowery cape to a Dolce & Gabbana event in Venice. It seems that she forgot to take off the price tag by mistake.
JLo looked royal and stunning while attending the event. A jade floral cape is layered over a cream flowery crop top in the printed set, which also includes complementing floral slacks.
Jennifer accessorized her ensemble with platform shoes, a flowery gold headband crown, and drop earrings to match her clothing.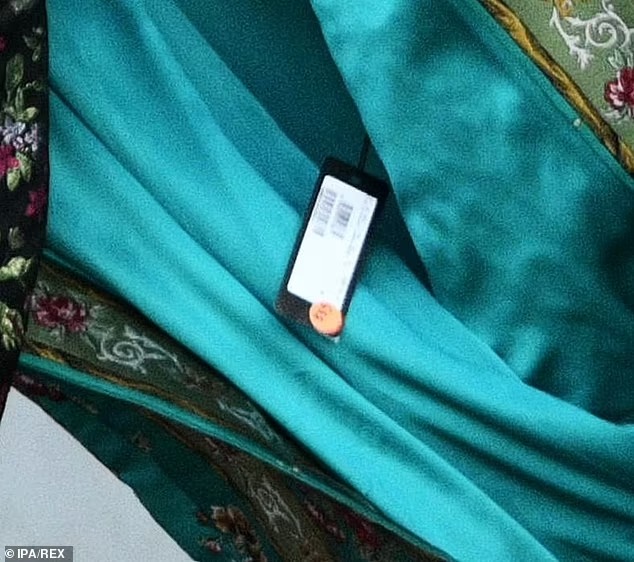 J-Lo strolled out of her hotel and toward a water taxi that would transport her to the glamorous event.
Her security and makeup crew cloaked her, but her stylists missed the label that was still fastened to the cape.
Makeup artist Mary Phillips and hairstylist Chris Appleton joined Jennifer Lopez for the event, which they both documented on Instagram.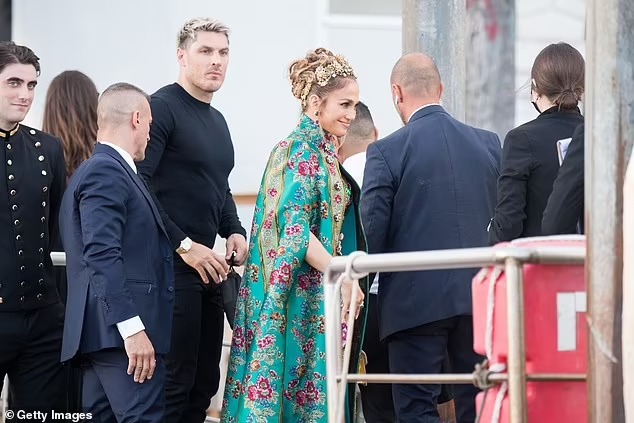 Although Lopez most likely borrowed the cape, which is a part of Dolce & Gabbana's Fall 2019 runway collection, for the presentation, sharp-eyed Twitter users nonetheless pointed out the wardrobe misstep.
"Minnie Pearl is THAT you ???? LOL,"  one person tweeted. "I knew she was like the rest of us," another remarked.
Some people defended the fashion gaffe, saying that "Jlo and dress was [sic] very beautiful even though the price tag was there."
Some said,  "That's the new fashion: showing the price. You can afford it!" Meanwhile, another suggested, "Maybe it's part of the design."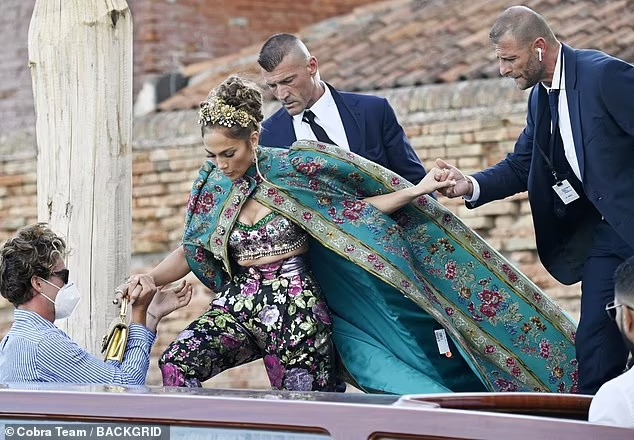 The singer-turned-actress had beautiful makeup with tones that suited her exquisite clothes while wearing her hair up in a bun with golden flower embellishments.
One of the most well-known items from her JLo Beauty brand, That Star Filter Complexion Booster, helped to boost the singer's look at the upscale event the ideal amount of shine by giving her complexion a lit-from-within radiance.
Additionally, Lopez published some content on her Instagram page. She posted a video and captioned it, "That runway show glow."
Lopez isn't the first celebrity to make a similar error; Megan Markle's outfit in 2018 had a price tag hanging from it.
At the fashion presentation, which included a performance by Jennifer Hudson and attendees like as Helen Mirren, Kourtney Kardashian, Megan Thee Stallion, Normani, Zoe Saldana, Vanessa Bryant, Bebe Rexha, Vin Diesel, and more, the "In the Morning" singer was in excellent company.
An all-day celebration on Friday precedes the weekend-long extravaganza that Dolce & Gabbana is organizing.
Fashion displays featuring the brand's most recent collections from Alta Moda, Alta Sartoria, Alta Gioielleria, and Alta Orologeria will be part of the highly anticipated two-day fashion event.

GET TOP STORIES VIA INBOX