Updates
Meghan Markle to publish children's book Inspired by Archie, Prince Harry


GET TOP STORIES VIA INBOX
In June, Meghan Markle will publish her first book.
In a press release issued Tuesday, Penguin Random House announced that Markle would release The Bench, a children's book inspired by her partner, Prince Harry, and their son, Archie, on June 8.
The book, which is about the evolving relationship between fathers and sons as seen from the eyes of a mother, will be released in time for Father's Day.
The Duchess of Sussex, 39, said the book was influenced by a poem she wrote for Harry after Archie was born, and it is illustrated by Caldecott-winning artist Christian Robinson with drawings of a red-headed soldier.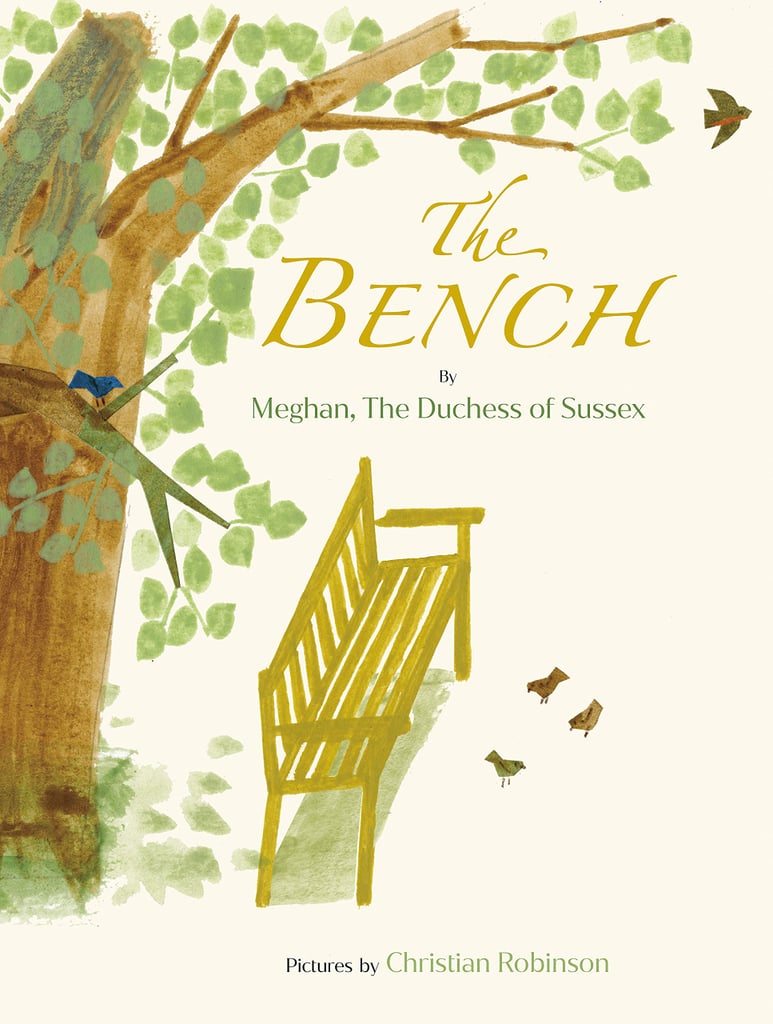 The audiobook edition will be narrated by Markle herself.
According to the press release, The Bench "reminds us of the many ways love can take shape and be expressed in a modern family."
"The Bench gives readers a window into shared and enduring moments between a diverse group of fathers and sons – moments of peace and reflection, trust and belief, discovery and learning, and lasting comfort."
The story begins with the titular table, according to an Amazon excerpt:
This is your bench
Where you'll witness great joy.
From here you will rest
See the growth of our boy.
Meghan is described as a "a mother, wife, feminist, and activist" who "currently resides in her home state of California with her family, two dogs, and a growing flock of rescue chickens" in the press release.
"The Bench started as a poem I wrote for my husband on Father's Day, the month after Archie was born," Meghan said in a statement.
"Christian layered in beautiful and ethereal watercolor illustrations that capture the warmth, joy, and comfort of the relationship between fathers and sons from all walks of life; this representation was particularly important to me, and Christian and I worked closely to depict this special bond through an inclusive lens."
Meghan previously wrote for a blog called The Tig and contributed to Time magazine with an article. Guest editing Vogue in September 2019 was her other writing experience.
Christian Robinson, the Bench's illustrator, is a California native who has also collaborated with Sesame Street and Pixar.
Markle and Harry married in May 2018 and welcomed their first child, Archie, the following May. In February, the couple revealed that they are expecting their second child, a daughter.
Markle, Harry, and their Archewell Productions are collaborating with Netflix and Spotify on a host of other ventures. Heart of Invictus, a Netflix docuseries about the Invictus Games, will be executive produced by Harry.
Prince Charles, who wrote A Vision of Britain: A Personal View of Architecture (1989) and The Old Man of Lochnagar, a children's novel, is among the royals who have published books.
Princess Michael of Kent, the Queen's first cousin, has written many historical novels as well as the autobiographical A Cheetah's Story, about her early life in Africa and raising a cheetah cub.
Amazon is now taking preorders for The Bench ($19).
Popular Posts:
MUST READ:

GET TOP STORIES VIA INBOX